SEO Writing: Top Tips in Writing Content that Ranks
In today's digital world, businesses cannot succeed unless they have a strong online presence. To stand out in the Google search results and drive more traffic to your website, your business needs high-quality content that answers user queries. It must also be optimized for search engines.
Content that ranks on the first page of search engine results can do wonders in helping you gain new customers. It is an effective way to market your business effectively as well.
To get more people to visit your website, blog, or other online property, you need to focus on creating quality content. Whether you want to attract new visitors, retain existing ones, encourage them to sign up for your email list, follow you on social media, or buy whatever products or services you offer, then quality content is critical to achieving all these. Below are some tips on writing SEO-friendly content.
Why quality content matters
Search engine optimization (SEO) is all about getting your website to rank higher in search engine results pages. And one of the most important factors in SEO is the quality of your website's content.
Google is first and foremost a search engine, which means that its primary objective is to return the most relevant results for any given query as quickly as possible. This has resulted in Google devoting more and more attention to the way sites are structured, their readability, and whether or not they contain high-quality content.
As you probably know by now, all of this spells bad news for websites that fail to meet Google's stringent standards. Unless you want your website to appear lower in future search results, it makes sense to ensure that everything you publish on it meets those standards.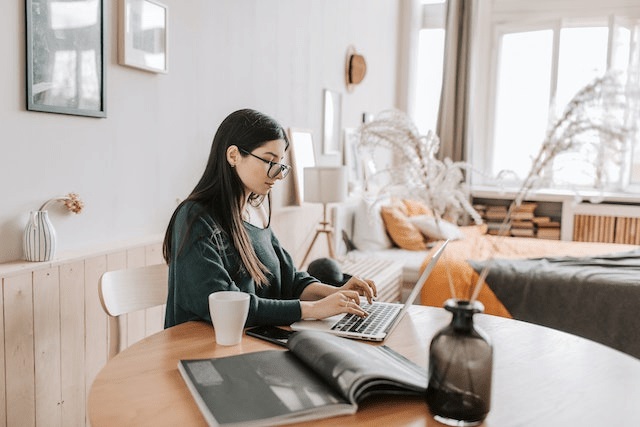 Search engines are constantly evolving, and they're getting better and better at understanding the meaning and context of web pages. That means that the quality of your content is more important than ever if you want your website to rank well.
Well-written, informative, and engaging content is one of the key pillars of a successful SEO strategy. It's what will help your website stand out from the millions of other pages out there.
How to write content that ranks
Are you looking to write content that ranks well in search engines? Then you'll need to know the ins and outs of SEO writing. Here are some top tips for writing SEO-friendly content:
Write for your audience first and foremost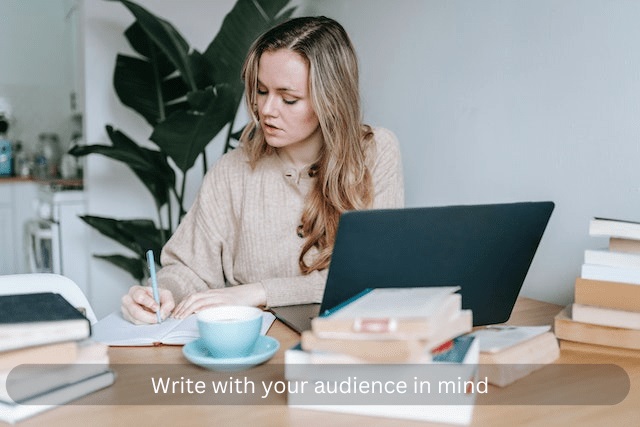 No matter what you write, who you write it for is always the most important consideration. Your audience should be at the forefront of your mind, and everything you do should be in service of them.
Whether you're writing a blog post, an email, or even just a tweet, always think about who you're writing for and what they want to see. Search engines will be able to tell if your content is relevant to what people are searching for, and will rank it accordingly.
Use the right keywords and phrases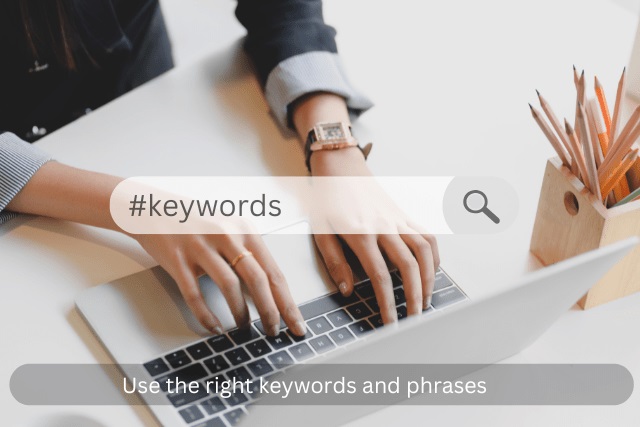 If you want your content to rank well, you need to use the right keywords and phrases. Do some research to find out which keywords are most relevant to your topic, and then use them throughout your content.
By using relevant keywords, you can ensure that your content is found by people who are interested in what you have to say. It helps to improve your search engine ranking, because people will have an easier time finding your content. Just don't overdo it though as keyword stuffing can actually hurt your chances of ranking well.
Make your content readable and engaging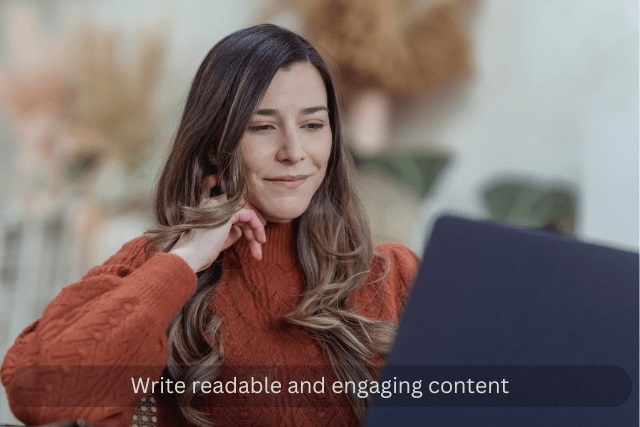 Search engines want to see content that is well-written and engaging. This means using short and easy-to-read sentences, as well as ensuring your content is relevant to your target audience.
Write in a style that is easy to read and understand, and focus on creating content that is both informative and entertaining. Engage your readers by using strong storytelling techniques, and be sure to proofread your work before you publish it.
Keep your content fresh
One of the most important things to remember when creating content, whether it be for a blog, website, or social media, is to keep it fresh. Search engines gobble up fresh content with gusto, so it's important to regularly update your website with new and original content.
This doesn't mean you need to constantly be creating new content, but rather keep your existing content relevant and up-to-date. Regularly revise and update your content to ensure it is of the highest quality and relevant to your audience.
Use keyword-rich titles and descriptions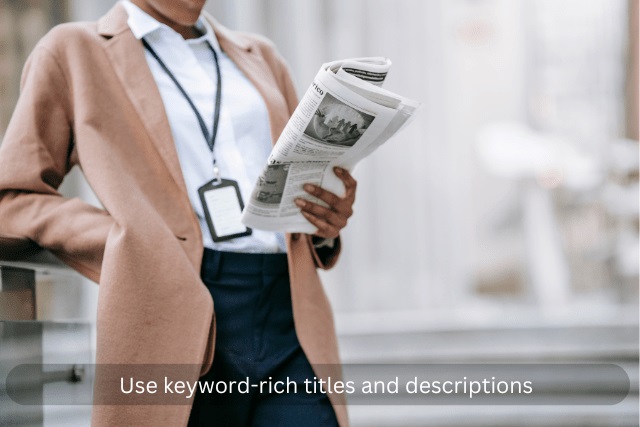 This means including relevant keywords and phrases in your title and description. With this, search engines will better understand what your content is about and index it accordingly.
Using keywords in your title and description helps to improve your content's visibility and can bring more traffic to your site. Through this, people searching for those terms will be more likely to find your content.
Add quality visuals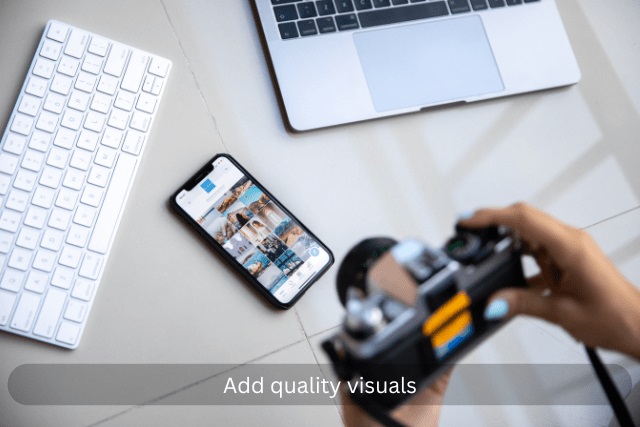 Adding the right visuals to your article, blog post, or page can help it stand out. People are more likely to keep reading a piece that includes images, videos, or other graphics. Imagine reading content that is nothing but just blocks ad blocks of fonts. It can get boring and will certainly affect engagement levels.
The right visuals can also help explain complex concepts more clearly. When choosing visuals, be sure to select ones that are high-quality and relevant to your content.
Research what your competitor is putting out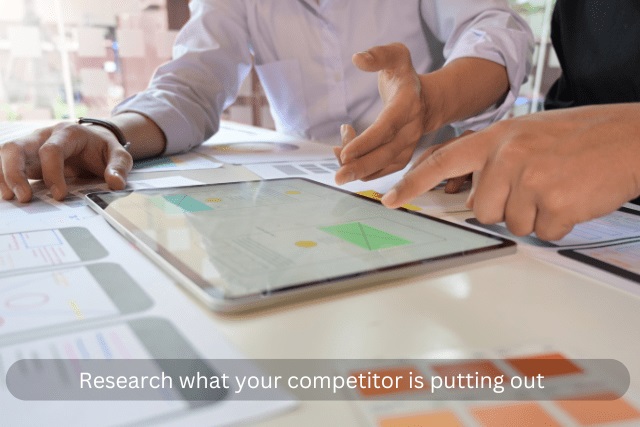 If you want to stay ahead of the competition, you need to know what type of content they are putting out. Do some research and see what topics they are covering, what type of language they are using, and what type of tone they are striking.
This will give you a good idea of what content is resonating with their audience, and you can adjust your content strategy accordingly. Is it blog posts? Videos? Podcasts? Whitepapers? Whatever it is, you need to do it better.
If you want to beat your competition, you need to know what they're doing and then do it better. With that, you'll be one step ahead of your competition.
Quality content is still king
When it comes to search engine optimization (SEO) for websites, content is king. The more high-quality content your website has, the more likely search engines will be to crawl and index your site. And as Google places a lot of emphasis on user experience when it comes to indexing sites writing content that is reader-friendly, helpful, not overly dense with keywords, and relevant matters more than ever.