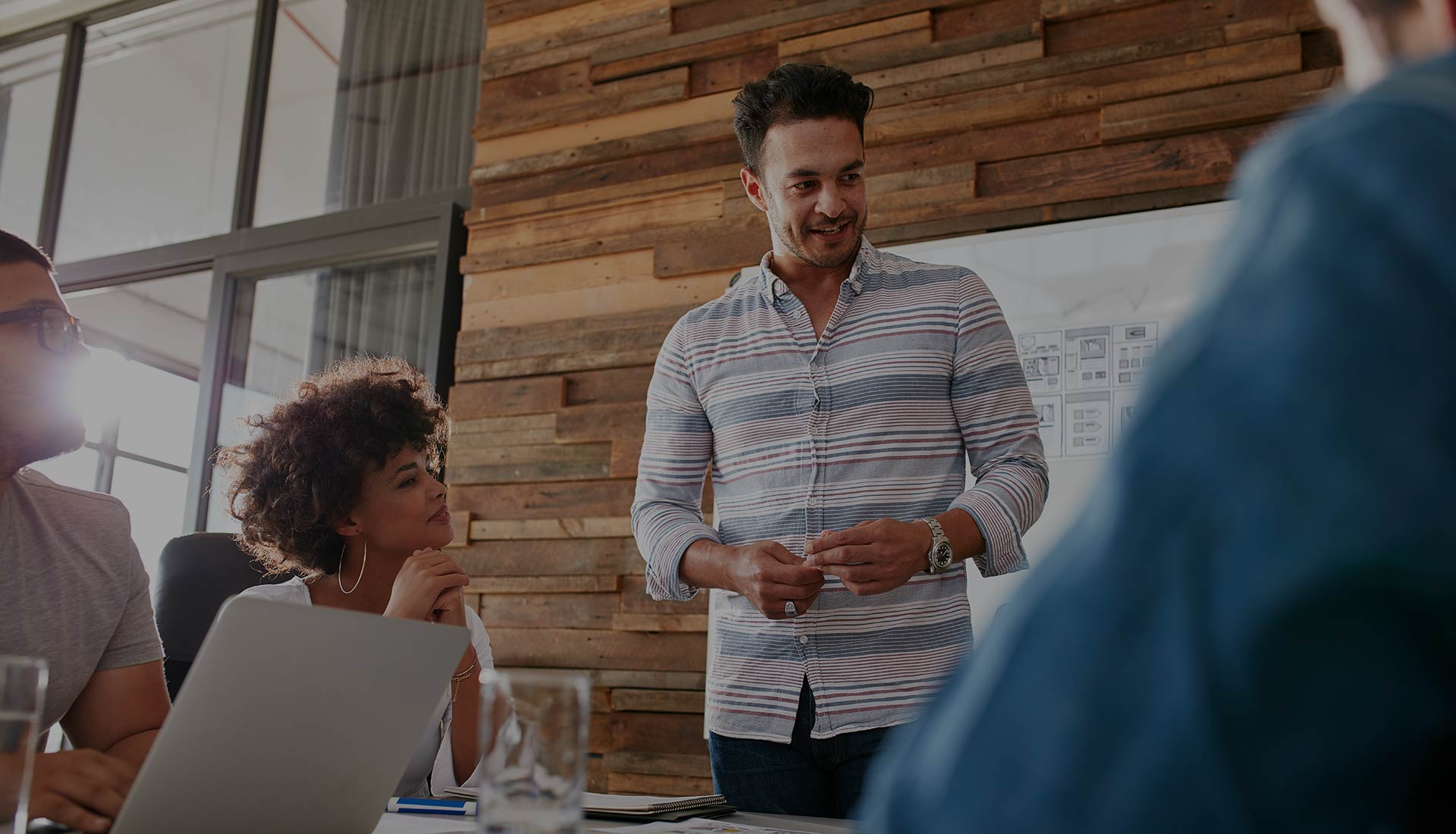 Being
Smart
Is Our Game
I.W.M. is a stunning creative web design agency.
Contact Us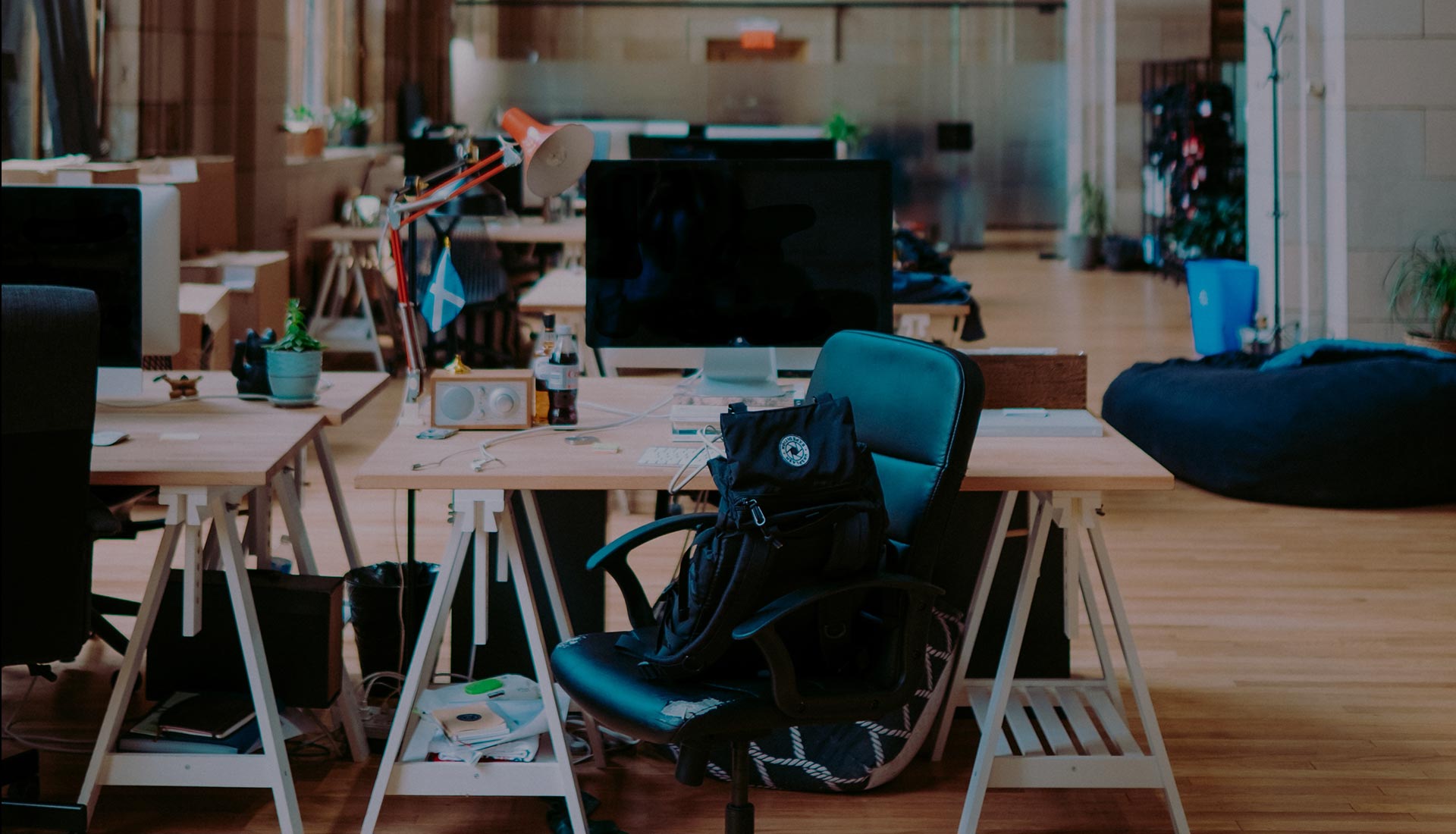 Aspiring
Force
in The QC
Some of the greatest content marketers in the Quad Cities area.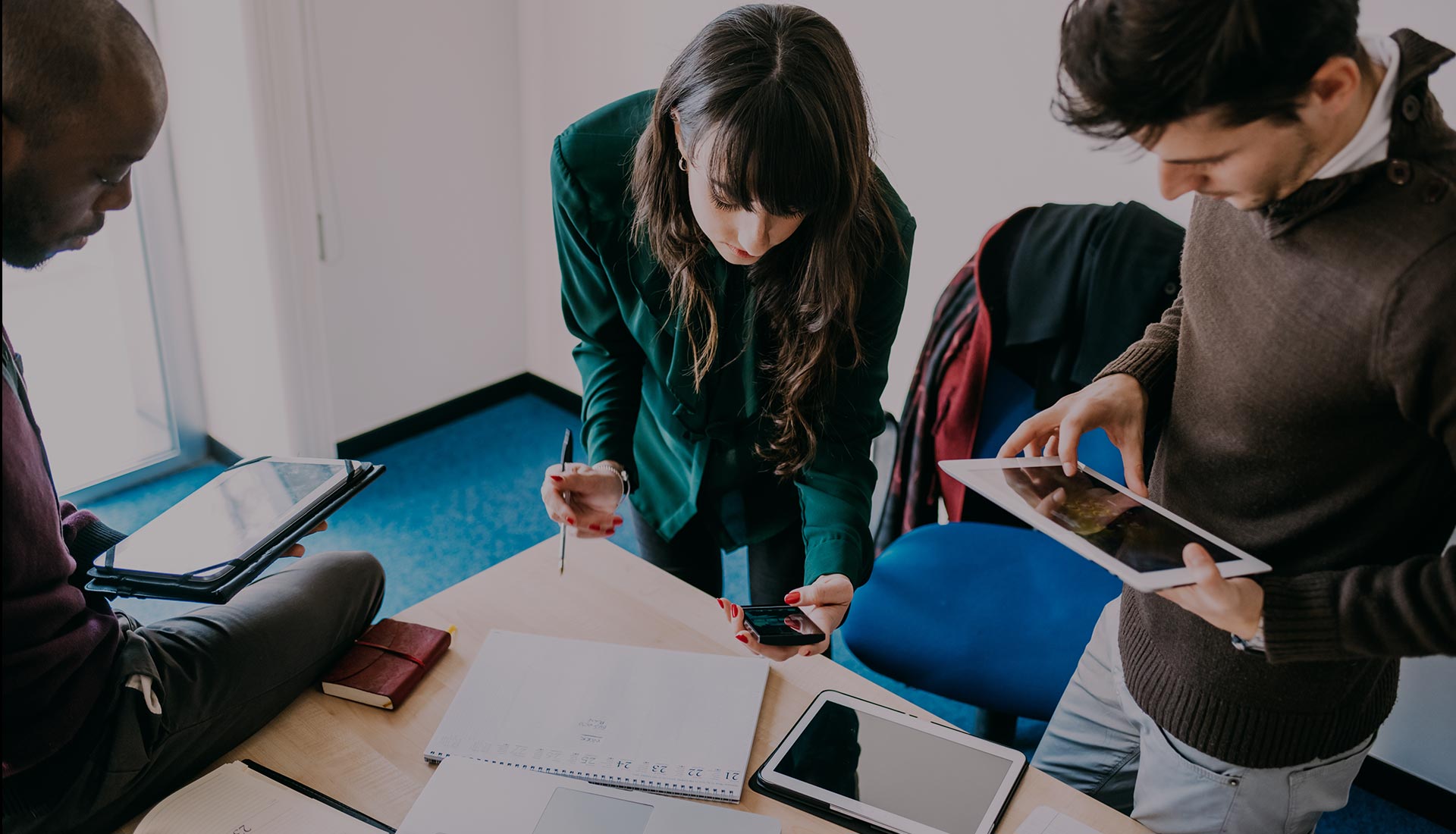 Simply
Inspiring
WORK
We provide websites that look like a billion bucks.
Strategy
Iowa Web Magic is a design agency that is imaginative and innovative in building websites. We help businesses from various industries to boost their online presence. In addition to providing design services to business owners, we bring their ideas to life.
With the development of digital marketing, we recognize the importance of having a well-designed and functional website. With this, we are committed to designing websites in harmony with our customers' brands' core principles and iconography.
Also, our team's professionals work diligently to make each of our customers a vivid and high-quality website that distinguishes their company from its competitors, attention-grabbing to their clients, and sets them apart as pioneers in their industry.
As a design company, we believe that what puts us apart from the industry is the innovative and forward-thinking approach that we present as we design websites for our clients. We also take pride in knowing what it takes to delight our customers so that you can delight yours.
Marketing
Designers know the significance of solid branding elements and the appropriate way to incorporate them into a website. Your ability to make a positive impression on potential clients is boosted by having a well-designed website. Additionally, it can assist you in the expansion of your prospects and the acquiring of more conversions.
However, the most crucial benefit is that it offers a great user experience and makes it simpler for visitors to access and explore your site.
As a customer-focused business, we will assist at every stage of the marketing process you'll have to go through. This includes everything, from planning your website to putting all the creative elements in place that you want your customers to perceive your brand.
All the brand collaterals essential for your website will be processed and developed by our graphic artists and web developers, who have a great deal of experience in this area.
In addition to supplying your needs, we will also assist you in finding the appropriate solution to create the best-suited design package for your company.
Custom Websites
Your website serves as the digital image of your company. Its look and feel play a significant role in your online marketing presence. Creating a custom website design usually takes a lot of time and effort, and it can be challenging to choose a competent designer. Keeping up with the design trends could also be tricky for brands to establish and create their website.
At Iowa Web Magic, we can provide a wide variety of graphics, prints, designs, and templates rapidly and efficiently, all of which are explicitly tailored to your company's needs! With the help of our service, you may achieve the visual identity you've always wanted for your company and improve the way you connect with your customers and clients. We assure you that all our efforts in building your website will be an excellent step to making your business known in the industry.
Web Design and Search Engine Optimization Go Hand In Hand

Every website developed by our company is optimized correctly to attract people who utilize search engines. We take care of everything, from researching consumers' keyword needs to developing optimization tactics tailored to fulfill the objectives of our client's business.
It is necessary to comprehensively understand the website's design and content to use the most effective keyword phrases that support vital messaging. We also help search engine optimization through effective link-building strategies to increase your website's overall authority. This is done to rank as highly as possible on search engines.
Monitoring the competition and advancements in the market are significant components of search engine optimization techniques. These developments frequently include revisions to search engine algorithms, which may affect search engine exposure. We keep ourselves informed on the most current best practices in the industry so that you may concentrate on what you do best.
Here at Iowa Web Magic, we take the time to understand more about your products, services, and target market to focus on what your audiences are looking for to serve them better. We look for the most significant competitors in the market and analyze the keywords for which they have the highest rankings.
Fast-Loading and User-Centric Design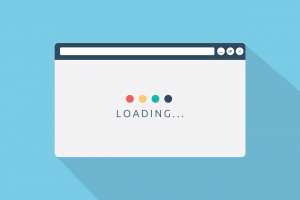 Without a doubt, we create great websites. Anything we do is never clunky. We are aware that there is a lot at stake for your company. The truth is that both Internet consumers and search engines fully anticipate quick page loading times. You can't expect someone's high-speed Internet access to make up for subpar website creation and design. We aim only to develop excellent and performing websites. A fast website could increase engagement, conversion rates, and a better user experience. Both Internet users and search engines have high expectations for site speed. You cannot anticipate a user's high-speed Internet connection to compensate for an improperly created and designed website.
With this, strongly emphasizing speed optimization as a means of enhancing the functionality of your website and assisting you in reaching more customers. We will ensure that the structure of your website and its overall performance are up-to-date. Your website must load quickly on any device, including mobile phones regardless of carrier.
Professional eCommerce Design Services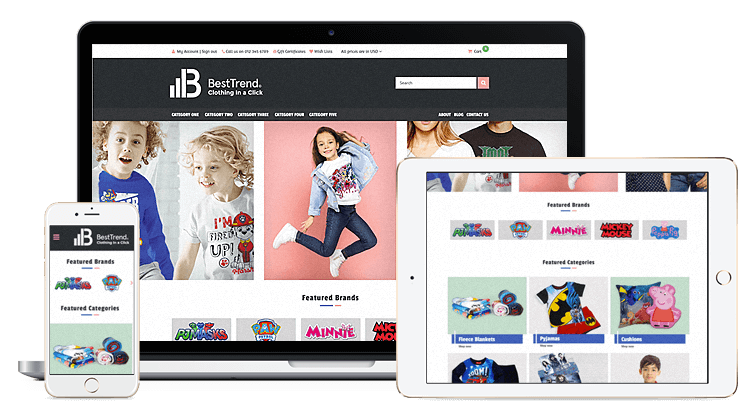 Make the most of our first-rate services and cutting-edge technology to increase your part of the $6.1 trillion global retail eCommerce sales market. Our Davenport, Iowa-based design and development team comprise seasoned professionals who know how to shape solutions with your profitability goals. Whether selling a $20 vegetable cutter or a $3,000 digital camera, our digital strategists and website developers can ensure that your advanced eCommerce presence is dependable and easy to use (including a fast checkout). We'll collaborate with you to create the concept, including filters and purchase options. We'll also handle the technical side, such as shipping choices and payment gateway options.
Even after you've launched, we'll work with you on any improvements that will help you acquire a larger market share and meet the needs of your target audience.
World of Experience
Our professional team is from around the world, with our core staff located in the heartland of the US. We have adapted to the ever-changing demands of our clients by engaging with work-from-home as well as in-the-office. This sets us apart from our competitors since it demonstrates that we can effectively combine a wide variety of skills and experiences from around the world.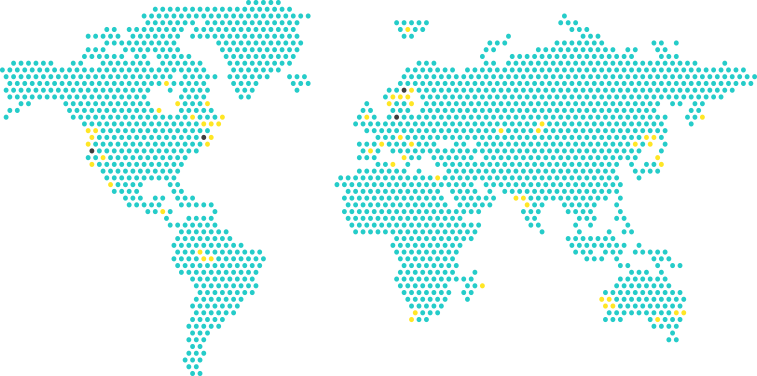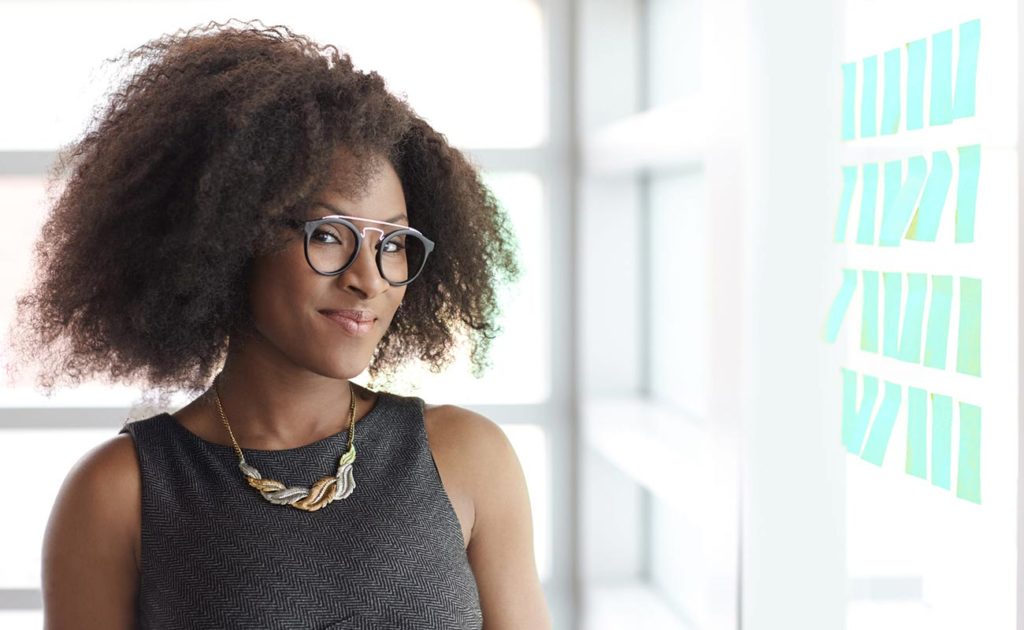 Partners in Design
When enhancing your brand's online presence, you can rely on Iowa Web Magic to deliver a phenomenal experience that is unmatched in the industry. Because our team has more than 40 years of combined experience in graphic design and marketing, we can assist your company in standing out among its competitors and attracting new customers.
We will put in a lot of effort across the board, from graphic design to developing a website, to ensure that your brand achieves the objectives you have set for it.
Marketing and Design Process
While your website is being developed and presented, you may view the designed elements in context thanks to composite web design. Every page on your website is divided into modular components that can be switched out for a different design while still maintaining the same typeface, color scheme, spacing, and other layout guidelines.
As you approve the various components and layouts for your new website during the process, you are informed of design choices made along the way.
Your website will be created with an unified design language thanks to the usage of our composite technique, giving it a distinct but consistent look and feel that will assist boost your brand's online visibility.
| | |
| --- | --- |
| Discover | First, we will talk about the goals you have set for your business, then we will learn about your preferences regarding the design of your website, and we'll all work on developing calls to action such as generating sales and leads. We discuss your business goals right away, get a sense of your preferences for website design (what you like and what you don't), and build calls to action (i.e. forms to generate leads and sales). |
| We produce a brand style guide and a draft set of design concepts for your review. We modify the design according to your suggestions, and then we submit the updated version for final approval. | Design and Revise |
| Build and Optimize | This stage involves gathering the information (text and visuals included) and programming the pages with user-friendly features that adhere to industry best practices. In order to boost visitor traffic, our experts also conduct search engine optimization. |
| A responsive design for your website that accommodates desktop PCs and mobile devices will be advantageous. We make sure the website functions properly in the most recent versions of Chrome, Firefox, and Safari. We ensure that the website meets your requirements and the most recent hosting technologies before it goes live. We can handle updates whenever you need our assistance thanks to our tailored support solutions. | Implement and Maintain |
Frequently Asked Questions
Why isn't my website getting any visitors?
The issue may not necessarily be with the website's design in general, but rather with how user-friendly (or search engine-optimized) it is. Studies show that 95% of those who use Google never even scroll past the first page of results!
Your website needs to be as visible to potential visitors as possible when they are searching for anything on search engines in order to receive the clicks and traffic you desire. This means that it must not only be on the first page of Google but also extremely near the top. You won't receive any visitors no matter how excellent your content is or how nicely created your visuals are if your keywords and headlines aren't aimed at the proper market. Try our search engine optimization services!
Do I really need to hire a web design company?
We know you've been bombarded with social media ads for services and templates that claim to let you create your own website in 3 easy steps. Take our word for it: choosing a reputable web design firm would ultimately be the wiser and more cost-effective choice. Professional web designers also consider functionality, accessibility, user experience, general layout, and even mobile friendliness while creating websites. A genuinely excellent website can successfully combine aesthetics and functionality. The issue with publicly accessible internet cookie-cutter templates is that they frequently offer a one-size-fits-all answer. It is best to leave the work to experts who are knowledgeable in website design, which is us. With the help of our web design services, we'll carefully build your website so that it reflects your brand, appeals to your target audience, and emphasizes your key selling points.
Will I be able to update the site myself when it's finished?
Yes! We've always created and launched websites that you and your team can control and monitor independently. We hand back control of the website to you once it's finished (unless you ask us to manage it). We also guarantee that you can monitor the performance of your website.
Get In Touch Today