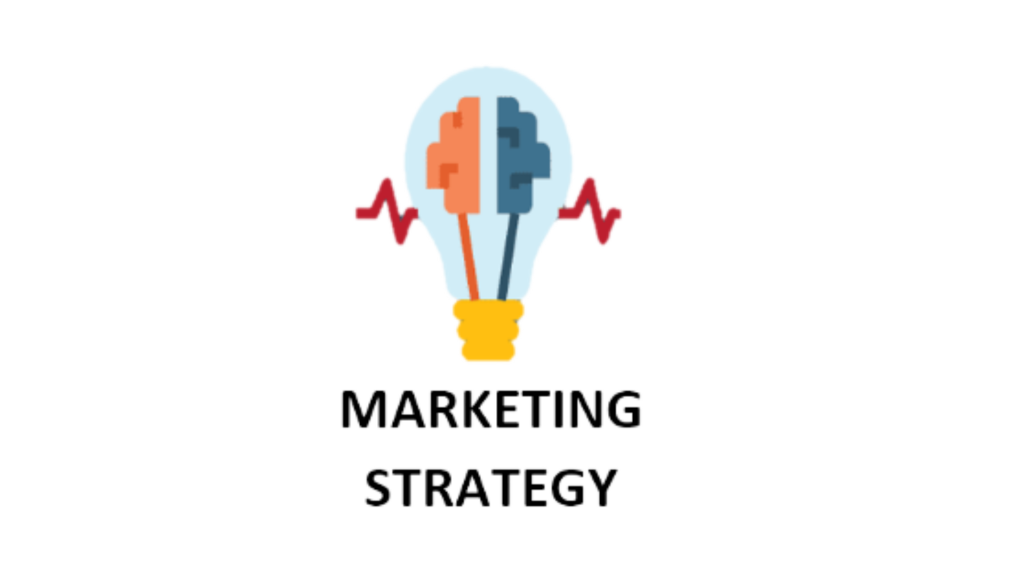 What is a Marketing Strategy?
Any company or business's marketing strategy is a long-term, forward-looking approach and overall game plan with the core goal of establishing a sustainable competitive advantage through understanding customers' needs and wants.
A marketing strategy is a wide plan that covers everything from a company's positioning to its creative, strategic partners, media relations, marketing mix, and channels and techniques.
A marketing strategy is a business's overall strategy for reaching out to potential customers and converting them into paying customers. It also includes the company's value proposition, critical brand message, demographic information for the target audience, and other high-level aspects.
Back in the less ambiguous days of marketing, the broad marketing approach was referred to as "branding." It's a realistic description of the strategy's important features, as well as some of the general objectives and strategies for achieving them.
Marketing, however, is an ever-evolving and dynamic field. The most effective digital marketing tactics evolve in tandem with current consumer and technological trends. This is why every business requires a well-planned marketing strategy with clearly defined milestones and targets. The odds of reaching the business goals you've established are substantially higher once you have the correct map.
That means that, while most of us are ready to start promoting our businesses the moment we decide to do so, we actually need to invest in preparation so that we don't squander our limited resources and energy on the incorrect things.
Small business's marketing budgets are limited, making it difficult to achieve awareness in a crowded market.
Why do I need a Marketing Strategy?
But, with so many advertising choices available nowadays, there can be no holding back. According to statistics, 50 percent of small businesses do not develop a marketing strategy, of those 47 percent did not experience revenue growth in 2018. A successful marketing strategy can definitely help you stand out from the crowd.
Wouldn't buying an ad space be enough?
You can't sell your items or services unless you appeal to the people who are most likely to purchase them. That is your target audience, and the most successful approach to attract them is through a marketing strategy. If you've effectively targeted this demographic, you can study their routines, behaviors, wants, and needs, as well as where they hang out on social media. This knowledge influences the marketing strategies you employ.
Before you build a marketing strategy, you must conduct market research, and that research can supply you with reams of data that you can use to optimize your product development and stay on top of trends and movements in your target audience's behavior. Even small businesses now have access to hyper-detailed information about potential customers because of the growth of digital information. In the digital age, this is referred to as "big data," which refers to massive data sets that provide a detailed analysis of client behavior based on aspects including internet activity, purchasing activity, mobile activity, and interactions in stores and shops.
It's not just about increasing leads and converting them into customers; it's also about reflecting your company's culture, beliefs, and mission. The essence of branding is the process of communicating that vision to your target audience. Apple's marketing approach, for example, is based on simplicity, beauty, design, and function. Their goods are sleek, simple, and attractive, with various functions. People associate Apple with a firm whose products are always cutting-edge in terms of technology, design, and physical attractiveness.
Big businesses can afford to spend time and effort on a marketing campaign even if it fails because they have the means to recover and move on. However, as a small business owner, the return on investment on a marketing effort may be low, which means you've spent months designing a strategy that hasn't helped your bottom line. This is where we come in, we at Iowa Web Magic believe that buy and sell advertising only offers temporary benefits. Our service and experience in engaging with various customers in a cross-platform approach that goes beyond the advertising space, builds a great internet presence that will last for the life of the business.
We know how to engage with customers with a cross-platform approach to marketing that goes far beyond buying and selling advertising space. When you buy and sell advertising you are only getting a temporary benefit, while building a great internet presence will last for the life of your business.
What We Offer
Search Marketing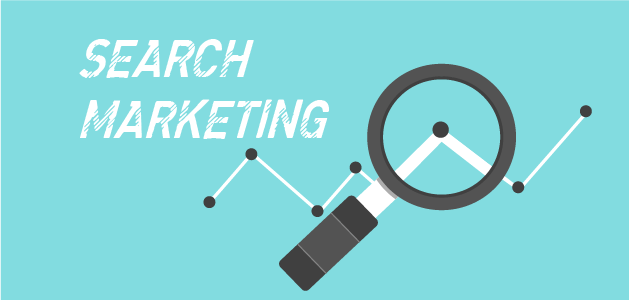 Remember the time you last searched something in Google or Bing. You likely clicked the top most result, most people do. Being on the top page of search results allows more traffic to go to your website. Every day, millions upon millions of people use the internet to search for something, whether it's a new restaurant, a problem they're trying to solve, or a product they want to buy. Wouldn't you like your business to appear in the search results? To do this you have 2 options.
Option 1: Search Engine Optimization
Search Engines like Google find search results by going through the internet, checking websites, PDFs, documents, and other content. Google's goal is always to offer the best results possible, so to appear on the research results, we include relevant keywords, creating unique, valuable, high-quality content to build authority and links, and maintaining an active presence on social media to help you grow an audience. We help you write great web content so that you appear in search.
Option 2: Paid Search Marketing
This is basically paid advertising, we tell Google the search terms we want the ads to show for. This is faster than search engine optimization, and a higher level of control is afforded. To achieve the best result a combination of the both is ideal.
Branding Services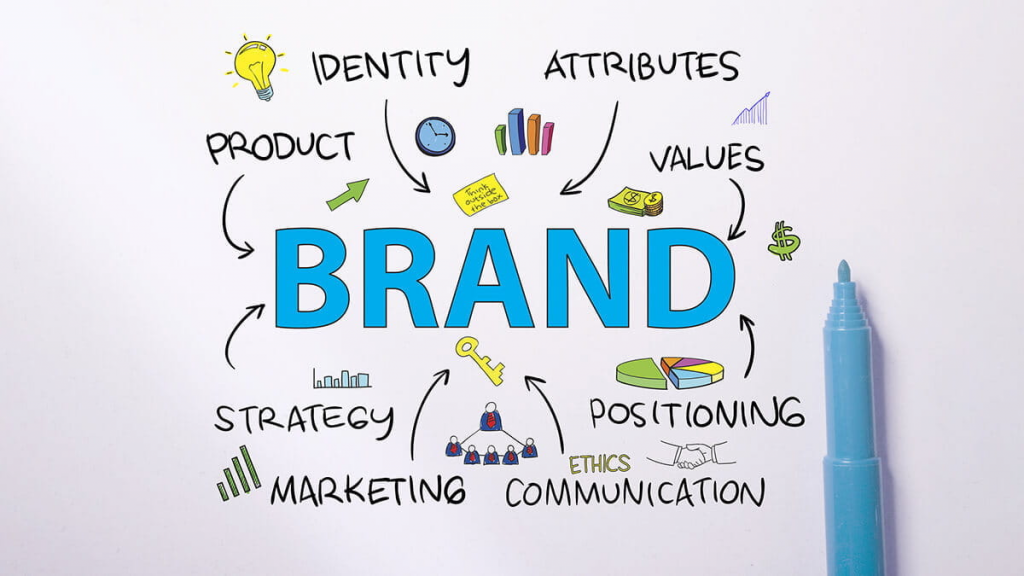 Your brand is more than just a logo, name, or color palette. At the most basic level, it defines who you are as a business. Branding influences how people perceive your company and, when done well, can provoke an emotional response at every touch point. Businesses with strong brands have more loyal customers in the long run and have an easier time appealing to new audiences since they already know what those companies stand for. All of this is to suggest that if you're not efficiently branding your business online and elsewhere, you're impeding your marketing efforts. Our Branding Services include:
Logo Design
From brand awareness to identity, a strong logo design should represent a high-level view into the core values of the business.
Brand Messaging
The brand messaging should define what the business is and what it has to offer to customers, Crafting the right message is of the utmost importance.
Brand Positioning
Brand positioning declares the difference between you and your competitors, it sets you apart from the competition. It's your business's answer to the question: why should I choose you?
Brand Voice
This is one of our specialties, we can help you analyze your industry, customer base, and company culture to determine what the right brand voice for you.
Brand Style Guide
Once the brand voice, messaging, design principles and other things are determined. We can help you codify them in a style guide for employees and stakeholders to follow.
Social Media Branding
This is another one of our specialties, we can help you balance brand messaging, voice, and values while still utilizing social media trends and styles.
Fliers and Postcards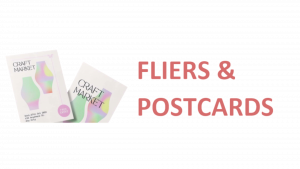 We can help design and print all the fliers and postcards you need to promote your business. Of course go the standard route and have a local printer whip up a not-terribly attractive flier for your business. Or you could go the cheapskate route and write on paper with multiple color pencils, or you could avoid unpleasant misconceptions by ordering aesthetically beautiful, cost-effective, professional flyers from us.
Content Development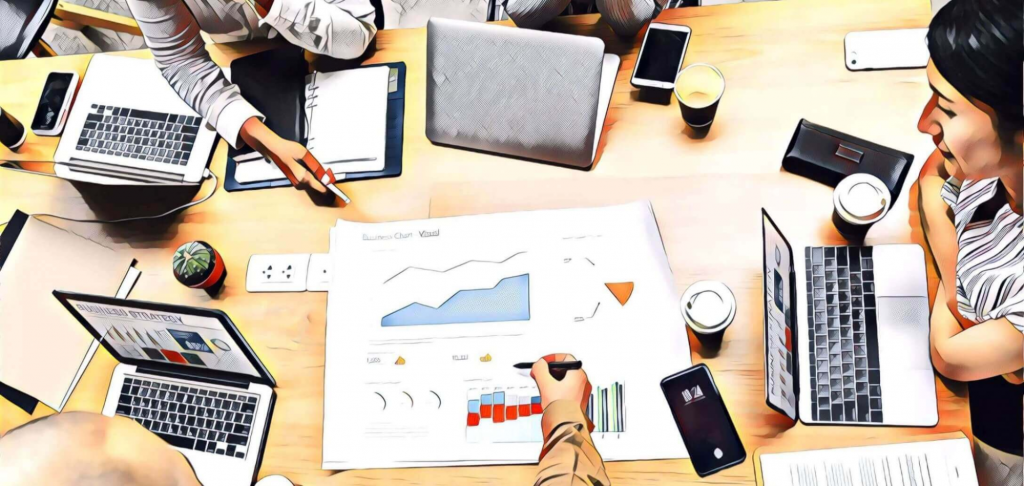 The days of reprinting uninspired ads in the local newspaper are long gone. Consumers are going online, marketing is going digital, and content development is more crucial than ever. It is estimated that most Americans are exposed to 4,000 to 10,000 advertisements per day. Because we are constantly bombarded with information, it is critical that we discover strategies to stand out.
Since the advent of social media, the advertising sector has seen significant transformation. Smaller firms have a better chance of success now that we all have equal access to more affordable advertising options. However, there is a catch: we must develop fresh and innovative ways to engage people, subtly fleshing out ideas of what we can offer to customers, in order for our business to stand out among the seas of information. This is why the expression "content is king" has become popular recently.
Engagement Development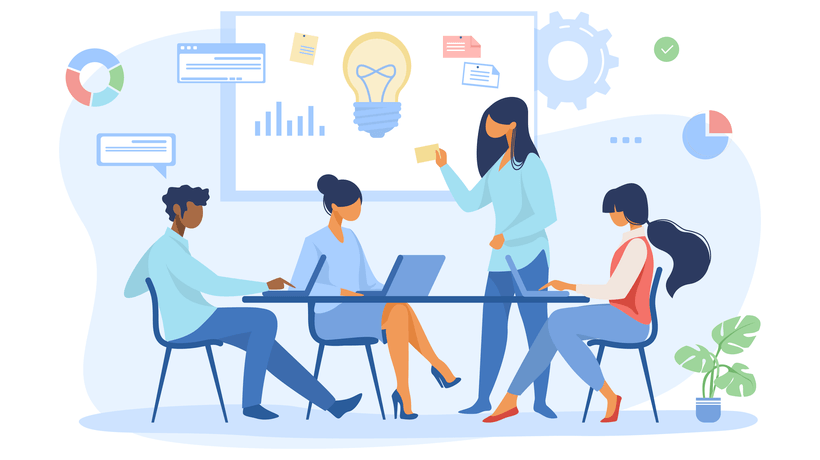 Acquisition, clicks, and conversions are all important to businesses, but it's easy to overlook the importance of the times in between. Customers' emotional attachment to your brand will be strengthened if you engage them between and after purchases. Customer-brand ties that are stronger will help you keep your hard-won clients.
Customer engagement is about engaging beyond the critical touchpoints in your customer journey, not only driving them through the marketing funnel. When it comes to decision-making, successful customer interaction will keep your brand at the top of the customer's mind. It will also increase their receptivity to your marketing efforts.
As your customer interaction improves, Key performance Indicators like cross-selling, up-selling, and average order value will rise.
Who To Choose For Marketing in Davenport, Iowa
Iowa Web Magic is your local choice for website design and development. We are located at 3127 Brady St in Davenport, always ready to serve the local community with our expertise in web design and development.