Our projects. Iowa Web Magic is a design agency that is all about being smart when it comes to building websites. We know what it takes to delight our customers so that you can delight yours. We work diligently to build you a website that stands out from the competition and makes your business truly shine.
In some cases we provide the initial design only, but in many other cases we can host your website and take care of all website management at no additional fee.
Websites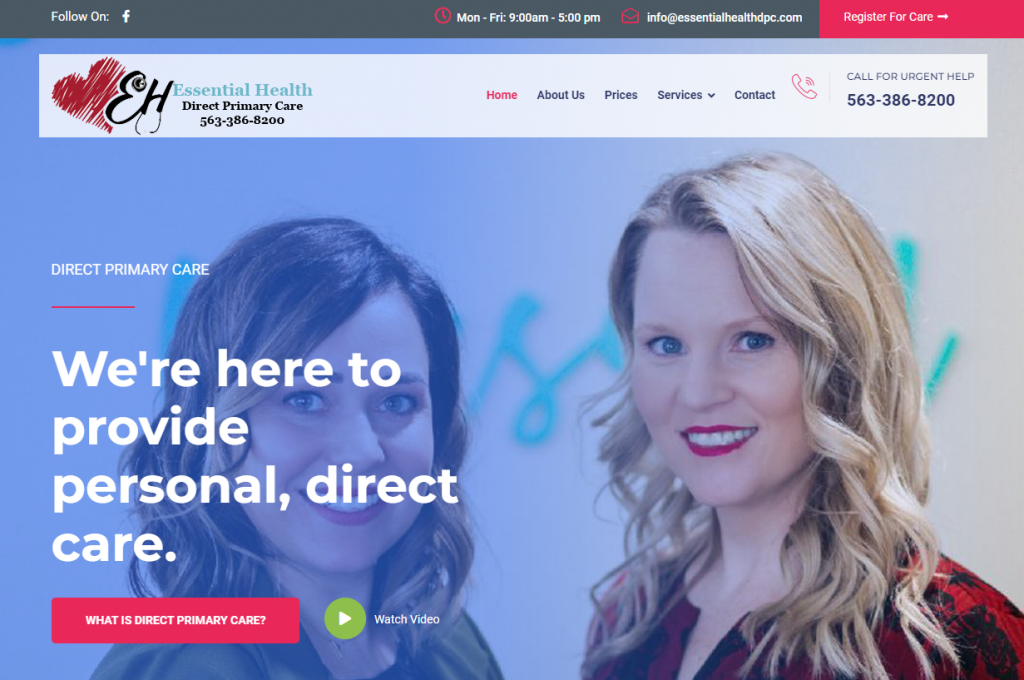 Essential Health
As the premier direct primary care provider in Davenport, Essential Health offers individuals, families, and small businesses a new way to manage routine healthcare needs. They offer services far below the costs of your typical hospital or urgent care, and they are far more available and accessible for most customers as well. They can handle many healthcare needs except for the most specialized care or serious emergencies (go to the emergency room in that case). Visit Essential Health for routine annual blood tests to check your cholesterol, bring your children in for a school physical, and come see them when you're sick instead of heading to a crowded urgent care.
WorkOUT QC
WorkOUT QC is a local private gym in Davenport dedicated to giving customers a private space to work out and achieve their goals free from the busy environment of other gyms. Our work enabled this local private gym to grow to the perfect size and make themselves standout in the community. Now people have a convenient place to go work out whenever they choose. We built WorkOUT QC a convenient membership system that allows members to register and pay for membership entirely online, without the need for an attendant.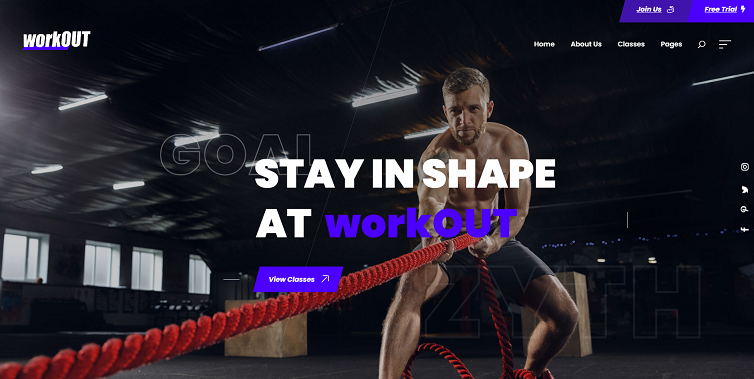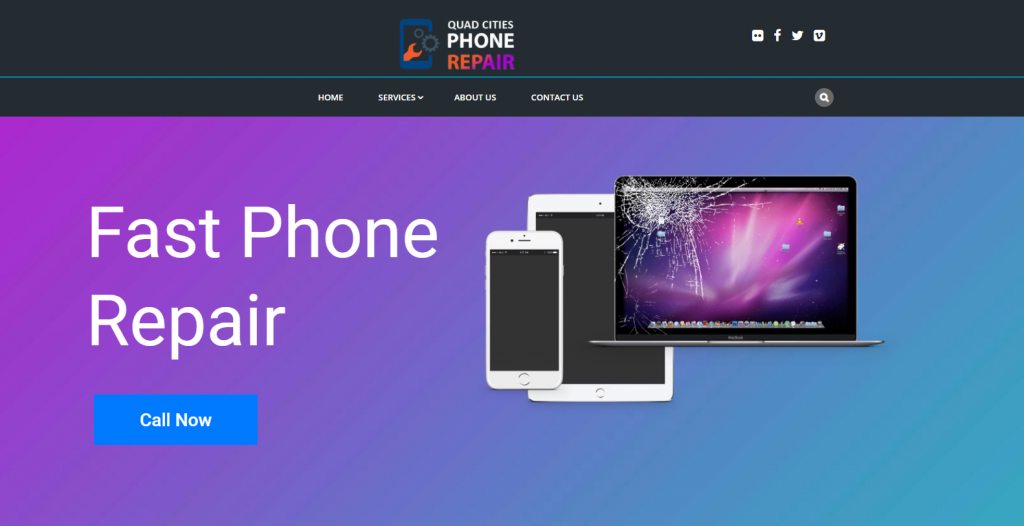 QC Cellphone Repair
A small local repair store that fixes cellphones. Iowa Web Magic helped them create a website that would get customers into their store and help people easily find them.
Stay-Dry
A local basement waterproofing company needed a website to sell their services to more customers, and we helped them out with a great design. Now their website is among the best when it comes to waterproofing websites.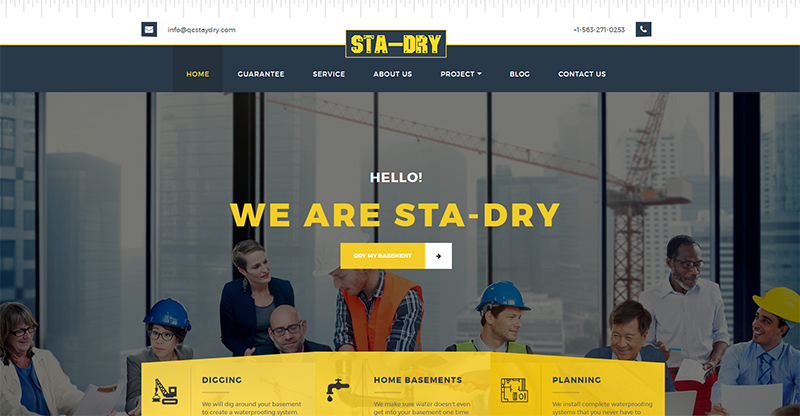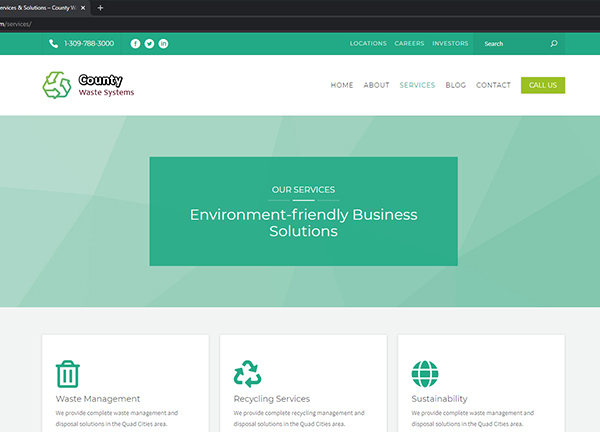 County Waste
A leading provider of waste management in the Quad Cities needed their first website despite decades in business. We created a website that looked professional and clean, representing their decades of being in business. Now more customers can easily find them when they want their own trash services anywhere in the Quad Cities region.
Anime-zing!
A local costumed anime convention in Davenport needed a website that could showcase all the costumes and people attending the convention, but they did not have many assets. We took the video they did have and were able to feature it prominently on the homepage so that people could plan what to expect and start thinking about their own costumes.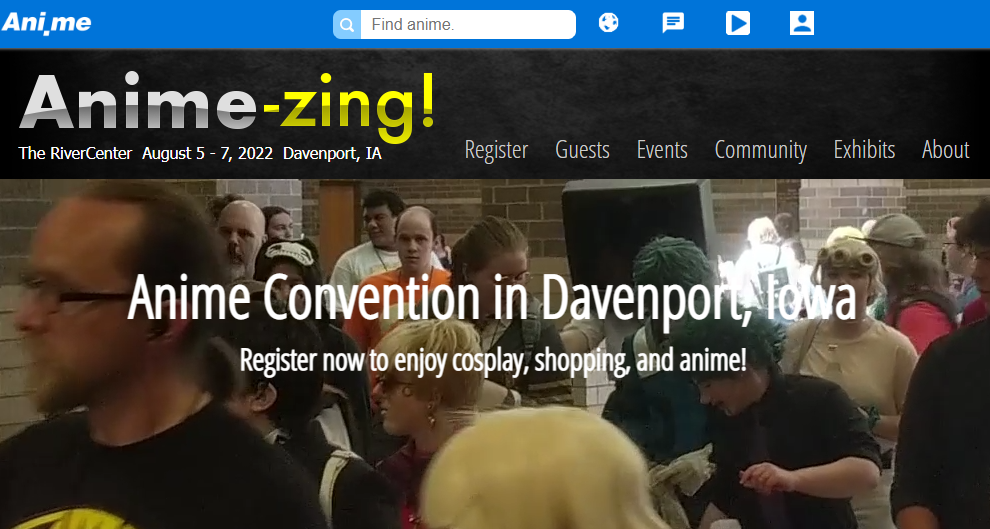 Graphic Design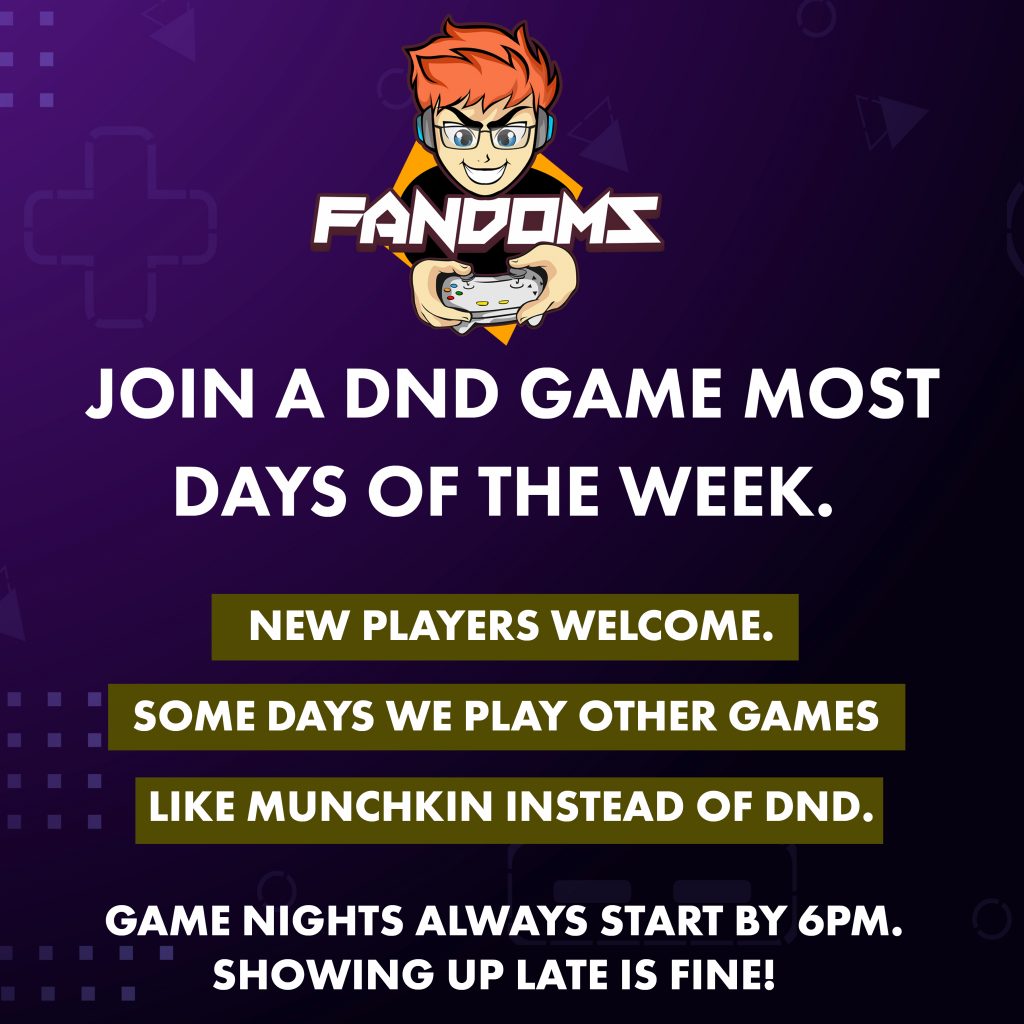 Trust us for your web design needs.
Iowa Web Magic knows website design and graphic design, and we are a local company that loves to provide our services to other local companies. We truly believe in "staying local" when it comes to doing business. We partner with local printing companies to print designs and we work with several great local organizations to give them a professional look.
What should you look for in a website design?
Aesthetics – A good design is fundamental to having a great website that truly represents your brand. These days it's unacceptable to have a website that doesn't look fantastic, and customers expect nothing less than beautiful design.
Speed – The most beautiful website in the world won't get you customers if each page takes longer than 3 seconds to load. The average user only spends 3 to 5 seconds waiting on a website to load before navigating away. A slow website is a sign of a disorganized company, from the user's perspective.
Simplicity – A website that has a million buttons all over or that forces you to watch a video without letting you navigate around directly to what you want can ruin a user's experience. Users want to be able to see a clean, simple navigation menu that can tell them what they're looking for in seconds.
Text – The text on your website should talk about your business and really sell people on what you do. Tell them your story and help them connect with your brand and why they need your products and services.
Images – These days with multi megapixel phone resolution, there's no excuse not to have great photos on your website. Take photos on a bright, sunny day and use those to really highlight what your business does.
Price – Of course price a major factor in any business decision, but you can't skimp on price when it comes to building a quality website. However these days web-design prices are no longer $10,000 a package and are affordable for all small and medium sized businesses.
How do I search optimize my site?
Search Engine Optimization, or SEO, is something you do not want to be thinking about, because there is so much mis-information out there. The most important rule of "SEO" is that Content is King. If you provide content that is actually relevant to your customers, then your website will do great. Avoid stuffing a bunch of keywords into your website that don't sound like a person's natural speaking voice, because these ruin user experience and search engine's can detect manipulation via keyword spam. Simply write naturally about your business and the traffic will come.
A slow website will greatly lower your search rankings. You can check your site's speed with Google. However the fancier your website with fancy images, animations, and more, can slowdown your site, so you need a balance of speed and aesthetics.
Stuffing a bunch of keywords into your website will trigger red flags with search engines. Instead write naturally. "Considered the best restaurant in the Quad Cities, the Blue Giraffe is your home for delicious steaks paired with great wines!" is much better than "The Quad Cities Restaurant called the Blue Giraffe has Quad Cities Food and Quad Cities Steaks and Quad Cities Wines." – That second sentence just doesn't sound as good, and search engines will notice this overstuffing of keywords.