We design business websites that work
Iowa Web Magic is a premier website design company with years of experience creating successful websites for many businesses. We're experts at composing, constructing, and designing effective websites for your business and we've helped many small businesses and organizations with their website needs!
A business website can give your company a competitive advantage
A business website acts as an extension of your in-person branding and advertising efforts. If you're looking to build your company's reputation and attract new clients, a business website is the answer. Compared to promotional websites that tend to focus on specific products and services, business websites are more focused on promoting your entire company, building its reputation, emphasizing its business performance, and showcasing its success.
Get the boost your company needs with a well-designed website. Let Iowa Web Magic help you build a website that's right for you.
Create a business website that will help you stand out
Business websites have design trends that are universal across all industries, regardless of their size, structure, or target audience. If you want your business to stand out from the other businesses in your niche, making sure that your corporate web design reflects that is crucial.
Make your website stand out with the latest trends in business web design. With our team's experience and knowledge, you can build a site that is attractive, informative, and well-designed. From web development and search engine optimization to content writing to marketing, we'll help you create the business website of your dreams.
Important considerations in designing a business website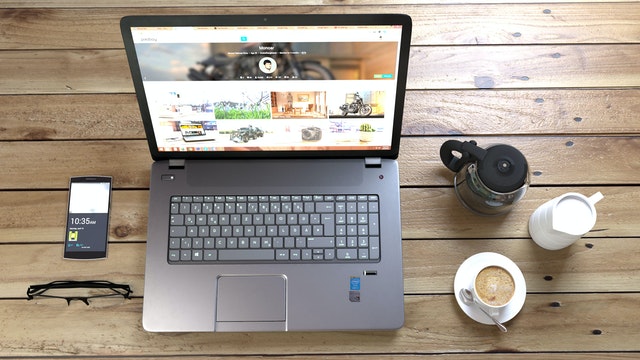 A well-designed website will not only do wonders for your online presence, but it will also help you get more potential clients searching for information about you on Google and other search engines. A poorly designed business website, on the other hand, could be detrimental to your brand.
Keep your audience in mind
A business website that is well-designed that speaks directly to the needs of a target audience can be a powerful tool for attracting new clients, building brand recognition, and bolstering reputation. But first, it's important to define the target audience — who they are, what they like, and why they should care about your business. If you do not identify who your audience is, you can't design an effective website for them. 
One way to define your target audience is to ask yourself these questions: Who will visit my website? What do they want? Why do they need it? What are their needs and challenges? Once you have a clear idea of who your audience is, you can start working on a business web design that meets their needs.
Define your goals
The most obvious reason for creating a corporate website is to help promote the company's business. But beyond that, it can also be an opportunity to tell your story and connect with potential customers. A site can also be a way to keep up-to-date with regulatory requirements and industry standards.
Whatever your goals are, you should make sure they are clear before you start working on your site. By setting clear goals and keeping them in mind throughout the design process, you will be more likely to achieve them.
One of the most important things when creating a corporate website is to define what you want it to accomplish. The goals of your website may include:
Promoting the company's product or service
Raising brand awareness
Connecting with current or potential customers
Keeping track of compliance issues and regulations
By setting clear goals for your website, you can ensure that it is both useful and effective.
What to look for in a business website design
A great website design should clearly communicate your business's purpose, values, and goals. It should also be intuitive and easy to navigate while maintaining a polished appearance that appeals to your potential customers.
When you're looking for a business website design that will work for your business, you'll want to make sure that it has the following features.
Mobile-friendly layout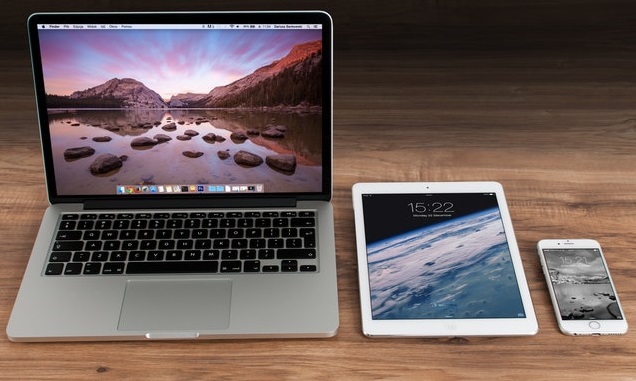 The majority of web traffic comes through mobile devices, and poor mobile-friendly design can be a deal-breaker for many potential customers. Make sure that the design of your website is easy to read on a phone, tablet, or other mobile devices.
Here are five helpful tips for designing a mobile-friendly site:
Smaller screens mean slower loading times. If you want to ensure that visitors have an enjoyable experience, limit the size of your images, videos, and other media. Large images can slow down loading times on smaller devices, so keep them under 100KB in size and compress them as much as possible before sending them off to the web server. Making sure they're optimized for both screens will help them load faster on phones and tablets, too.
Keep navigation straightforward and easy to understand. Visitors don't have time to read every word on your page, so keep things short and simple. Use clear labels for each link. Use descriptive text when possible, so your visitors know exactly what they're looking for. Use accessible fonts that are easy to read at small sizes on mobile devices and computers. Make sure links are big enough for your fingers to tap on easily.
Reduce clutter by removing unnecessary content. One way to reduce clutter is to use fewer visuals on your website. Use color and simple graphics instead of large images. You can also clean up your website's design and layout by removing unnecessary elements such as sidebars, ads, and pop-ups.
Optimize content for smaller screens by adjusting margins and padding and using vertical layouts where possible. You can also reduce the amount of text on your page by shortening paragraphs and using bullet points instead of long sentences. You can also use smaller font size to make sure that the text on your page is still readable.
Test your site on a range of devices. Make sure to test your website on your phone and make any tweaks that might be needed before you launch. There are plenty of tools and services out there to help you ensure your mobile-friendly site is ready for prime time. For example, Google provides free tools like the Mobile-Friendly Test Tool and the Mobile-Friendly Checklist which will warn you if your website isn't ready for the mobile world.
Easy navigation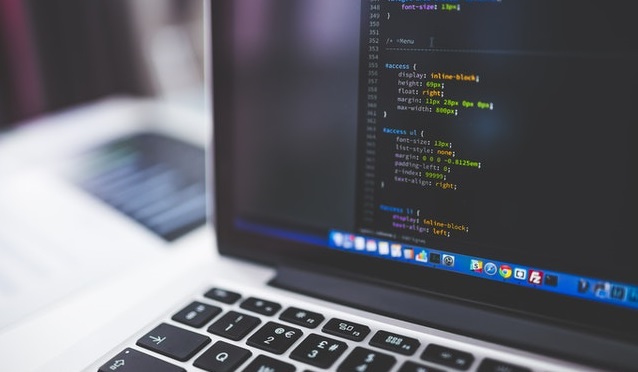 People who are on your website are probably interested in your business and are trying to find information about it. Make sure that the navigation on your website allows customers to easily find what they're looking for.
Some good navigation tips include:
Keep your home page easy to navigate and clear. Your homepage should have a clear call-to-action (such as "Sign Up", "Call Us", "E-mail Us", etc.) that visitors can easily understand.
Keep it simple. Visitors should be able to easily understand what's happening on your website. If you overload your users with too much information, they'll scroll past it before they even know what it is.
Create categories and subcategories for easy navigation. As you add more content or expand your business, consider adding additional categories to help visitors navigate your site more easily.
Keep it consistent. Make sure that everything looks the same across the entire site so that people can easily find their way around.
Use clear links and call-to-action buttons. Make sure that the text on links and buttons is clearly visible so that people can understand what they mean.
Visually appealing
A visually appealing website is one that is easy to navigate and has a pleasing design. There are many things that can go wrong in the design process, but there are also many things that can be done to make sure that your site looks good. The most important thing to remember is that aesthetics matter. It's not enough to just create a good website; it needs to look good too.
Here are some tips to get you started:
Use fonts and colors that are easy on the eyes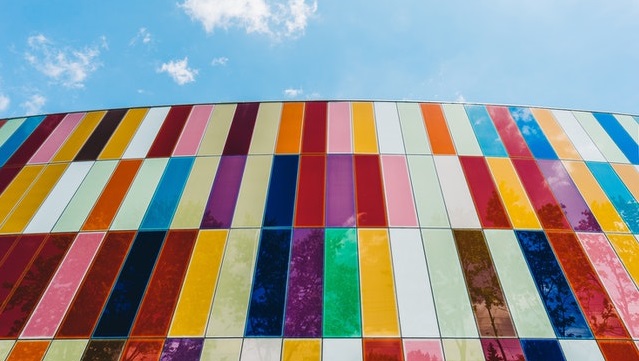 You want to make it as comfortable as possible for visitors to focus on the content of your site. A good rule is to stick with neutral colors unless there's a specific reason to do otherwise. Using bright colors can be off-putting for some people and may distract from the content on your website. On the other hand, using fonts that are too small or too bold can cause them to be hard to read.
To ensure that your colors and fonts are on point, it's best to start by looking at examples of successful businesses in your industry. Keep an eye out for what they are using and how they are using it. By taking some time to figure out what works, you will have a better chance of creating an attractive design that will draw in potential customers.
Keep clutter to a minimum
Make sure your site isn't cluttered with links or ads and keep navigation easy to find. Put some thought into how you organize your site and keep things visually consistent. This will help visitors navigate your site easily and quickly.
Limit the number of pages and content you have on your site.
Keep header, footer, and other areas clear and minimal in size.
Keep navigation links as simple as possible (e.g. just one or two levels deep). If you have a lot of content, consider breaking it up into categories so it's easier for users to find what they're looking for.
Ensure that the color scheme on your site is consistent and easy to distinguish.
Use images that are clear and appealing
There are many ways to attract visitors to your website, but one of the most effective is through imagery. Images can attract attention and entice viewers to click on a link and view more content. They can also help users understand what your site is all about since they can see what is reflected in the images you feature.
Use pictures that are clear and appealing. Be sure to use high-quality ones as well, and see to it that the image is relevant to your site's content. It should be clear what it is supposed to show, and it should relate to what users are looking for on your site.
Stand out with a well-designed business website
A well-designed business website will help you stand out in your niche, attract more customers, and give potential clients a better idea of what you are and what you stand for as a company. Whether you're running a small, local business or a large international company, your website should reflect the image of your brand.
Iowa Web Magic can help you with all your business web design needs. Get in touch with us today!