Is your website unable to deliver the results that you expect? Do you want to make general improvements to the appearance of your website? Your small business likely doesn't have the time to keep up-to-date on all the latest trends. Do you know what Node.js is? React? Hotwire? Instead, you can trust our experts in these fields. We can build a robust online presence that accomplishes your goals.
Maybe you have a website and it's not living up to your expectations. Maybe you want your business to look more professional, or just change your looks to represent a change in your brand. No matter what, you've come to the right place!
We can design your website, host it, and manage everything for you!
Our skilled teams are more than capable of assisting your company in every aspect of marketing and internet design. We do everything – development – marketing – search optimization – content writing – hosting – server administration – everything so that you don't have to worry! We love building world-class websites that make your business stand out from the competition.
What do I need to think about when building a website?
For most people, creating a quality website is a daunting task. Knowing where to begin is difficult because there is just so much to learn. Do you need to learn coding? Do you need to learn design? What about search engines? Will people like my website? However, with our help, or a little bit of research and exerting a considerable amount of effort and time on your own, you can make the website you want. Iowa Web Magic knows what your website needs. Here are a few of the most crucial points to bear in mind when creating a quality website. 
Make Your Website User-Friendly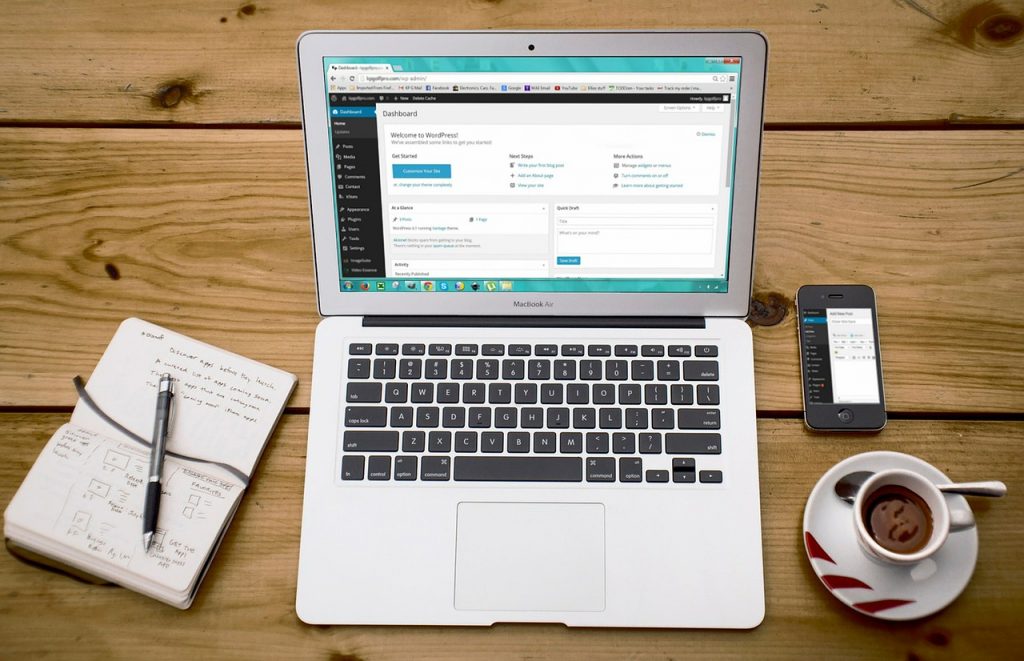 Websites are built for people. Many people overlook this and attempt to make their site into some magical vision, without realizing how this affects the people using your website. You need to answer these two questions before building a website:
Why are people going to visit your website?
How can you give them clear, concise, and useful information about your business?
What can your website do to sell people on your business?
The rule of the thumb is that if you make your site so easy for your users to navigate, they'll keep browsing on it. Otherwise, they'll skip it and leave even without getting to know anything about your business. If you own a restaurant in Rock Island and they can't even find the menu, they're going to leave your website and go to Olive Garden instead. That's why you have to make a site that's easy to use and navigate. It's also a significant factor that contributes to increasing its traffic and doubling conversion rates and sales.
Moreover, most people tend to have a negative impression businesses with poorly-performing websites. If your website is slow then users will think your business is slow. On the other hand, those user-friendly websites will surely give site visitors confidence and the best browsing experience. As a result, they'll remember your website and plan to access it again whenever they need relevant information they can find on it.
Make Your Website Simple
One thing to remember when creating a good website is to make it simple. It is by far the best strategy in designing a website for your company or personal blog. Simplifying the overall design can make a big difference between success and failure. It not only saves you time and effort when building a simple website, but it also increases traffic and conversion rate.
Moreover, a simple website will make it easy for your users to find the information they need without wasting so much effort on endless scrolling and browsing. It won't also take time for them to learn about your brand or your company's products and services. Make every critical part of your website visible so visitors can easily click the necessary buttons and access the page containing the details and information they're looking for.
Remember to Make Your Website Mobile-Friendly
As mentioned earlier, a user-friendly website boosts users' browsing experience. In addition to that, you also have to consider those who are on the go and use their smartphones most of the time. You may already know that most people use their phones for everything from business to pleasure. In fact, 60% of website visitors are now on phones!
Hence, take that opportunity to reach them using your website that they can access using their wireless devices. Construct a site that will fit in mobile phones with the same functionality, design, and layout. You have to optimize how the texts, photos, and videos will appear on devices with smaller screens. It could be cellular phones or tablets.
However, if you're busy, you can hire a web design expert to make the website for you. Just make sure that he's familiar with sensory design, mobile-first design, and adaptive design. The knowledge about these things will consider the functionality of your website to all mobile users.
Choose the Right Color Palette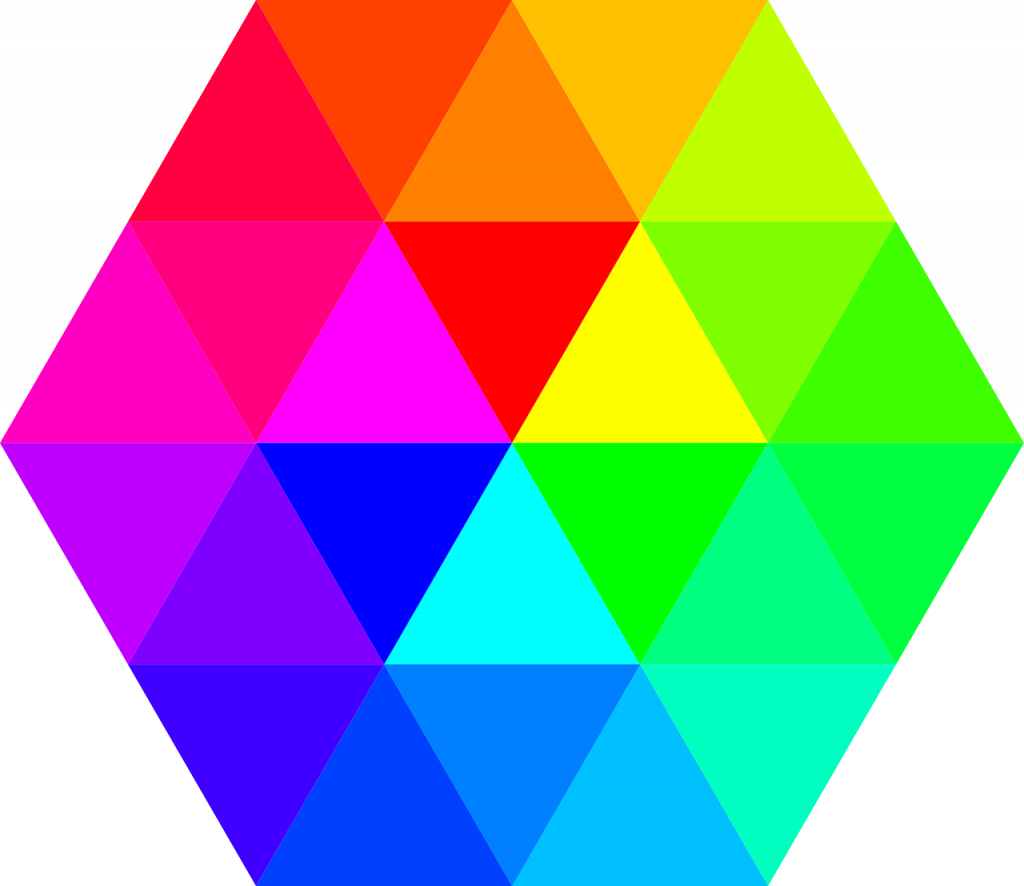 Color is one of the most essential components of web design. It conveys meaning to your users, attracts their attention, stirs up a particular desire, and subsequently increases user loyalty and conversion rates. You can use color to communicate with your website users and evoke the emotional responses that you want from them. Additionally, it will encourage users to respond to the call to action on your website. It's another strategy you may use to give your readers the best possible browsing experience when they visit your site. 
Consequently, you must select a color palette appropriate for your website or business. Utilize complementary color combinations to enhance the overall appeal of your website. In addition, the color combination you choose will significantly impact how your users interpret your site's general layout and content.
Incorporate High-Quality Visuals on Your Website
You may all know that using plain text on your website will be boring to your users. A picture is worth 1,000 words after all. That's why it is a best practice to incorporate excellent photos, illustrations, graphics, and many other relevant visuals. However, make sure that everything you add will fit your brand or company. Doing so will make your content more engaging and interesting as its primary objective. 
You can take your own photos using your camera or have them downloaded from different websites online. You can find various sites on the internet that will offer you access to tons of copyright-free materials. Then, you can use them and add them to the website you're currently creating anytime you want.
Keep in mind that others may require you to credit the owners of the photos, and some don't. Nothing to worry about! It's because the site will give you details on how to credit those owners on your website. Besides that, you can also check your competitors to ensure they're not using the same materials and sources.
Hence, when you incorporate high-quality photos on your website, you'll consequently get more views and visitors. On top of that, the site traffic and conversion rate will increase in no time. Moreover, you can also present the products and services you offer in the best way possible. Hence, incorporating these high-quality photos on your website will receive more attention from your audience. That's one of the most important things you have to remember when designing a good website.
Video Content
Despite the effectiveness of static pictures, many people prefer videos. Using this material efficiently conveys information and messages most straightforwardly and simply possible. That is why most people in business, including experienced and new entrepreneurs, use various videos. It could be part of their marketing strategy or a method of educating current and prospective customers.
Moreover, you may also notice that those who use smartphones tend to watch different videos most of the time. Because of that, it'll give you an opportunity to reach them for your business through their wireless devices. By adding high-quality and relevant videos to your website, you may attract users to click and watch them on the go. On top of that, your prospective consumers tend to have more confidence and trust in your products and services. It's because these videos will give them all the information they need and understand everything about your business.
Include All Necessary Details on Your Website
If you've applied all things above to your website, you'll have a higher chance that your site will be successful. However, you also have to consider adding all necessary information about the purpose of your website. For example, if it's a company website, don't forget to present the products and services you offer in the most effective way.
Besides that, include the profile of your company and the positions of all people working there from different departments. You also have to add all contact details that your potential customers or clients may reach you anytime they want. Always remember that the overall design and layout will significantly increase your website's visual quality. However, everything may defeat the purpose if site visitors fail to understand anything about your website. Then, it could also lead them to miss the opportunities it offers.
Takeaway
If it's your first time creating a website, you may find it challenging. However, as previously mentioned, when you do quick research and exert an effort to learn the basics of web designing, you'll surely have a higher chance of pulling it off. Besides that, always remember all things above and apply each of them to make your website look good and become successful. It could be either a company website or a personal blog site. Each item can give you immense help to achieve the website you always want for whatever purpose it may serve best.
If you are looking for a reputable design agency that helps businesses build their online presence, you've come to the right place.
Iowa Web Magic will be glad to assist you in creating your website. Contact us today!