Iowa Web Magic does custom computer programming in Davenport, Iowa and across the Midwest.
Our team has decades of programming experience, and we can develop custom solutions for your medium or large business needs. Our team is trained and equipped to manage even the most complex technology projects efficiently, on time, and according to your standards. We have extensive expertise moving businesses forward in a variety of industries by providing solutions based on specific demands, infrastructure, and platforms.
Some of our solutions include:
Work automation
Membership sites
Payroll automation
Event ticketing
WordPress support
Why Choose Iowa Web Magic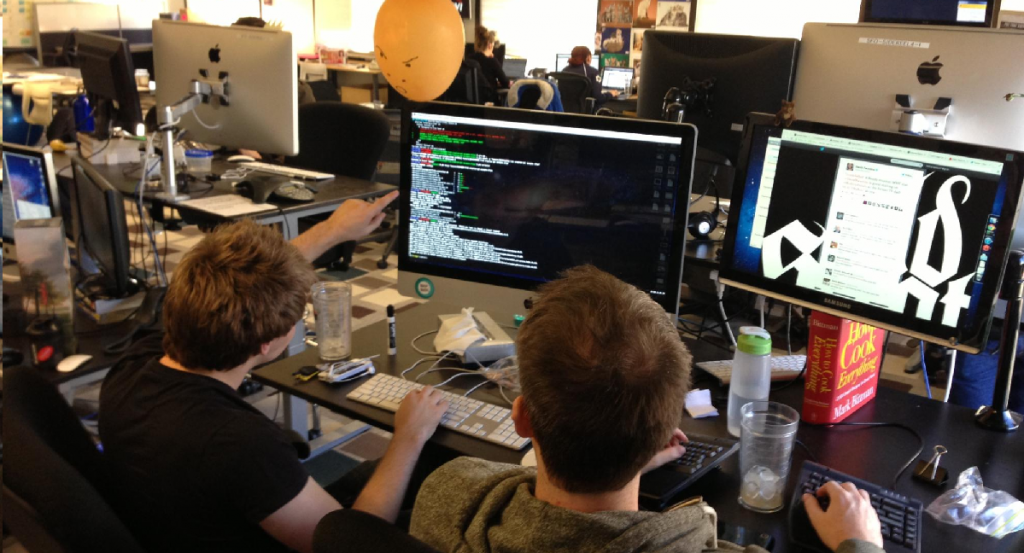 Continuous innovation & improvement is one of our core values at Iowa Magic. We are constantly challenging the status quo and striving for excellence in all that we do. We initiate proactive changes in our knowledge, goods, services, safety, and procedures. To create distinctive value, we innovate through technology and process development. We are constantly learning in order to increase our abilities and understanding of our industry. We work hard to detect and eliminate waste. When we recognize problems, we ask ourselves what we can do to better the situation. We are tenacious in our attempts to establish and maintain well-organized work environments and processes. We start and accept change because of the opportunities it may provide.
Standard Operating Procedures and Work Instructions are used to codify business operations, which are then audited on a regular basis. Our customer-focused staff owners at Iowa Web Magic are working for you. To ensure that your customer experience is second to none, we want our processes to be transparent, effective, and innovative. Contact us today for more information on IWM and our capabilities!
Iowa Web Magic is your local choice for website design and development. Located at 3127 Brady St in Davenport, we are here to serve the local community with expert knowledge on web design and development.
Some Things We Offer
App Development
Yes, we can build apps! We are particularly fond of Android App Development, but we do Apple too!
We can help you whether you need your existing web applications to operate better on mobile devices or you need a completely unique mobile app solution created and developed from scratch.
We have designed both hybrid mobile apps and native Android and iOS solutions that span from simple video libraries to product catalogs to comprehensive sales automation apps, and much more. Above all, when precision, ease of use, and efficiency were critical, we delivered!
Designing a mobile app is difficult, but using one should be simple. Consumers want a great mobile experience, and we give it right to their fingertips. Our developers strive to implement the finest user experience (UX) for your app at every stage of the process. Furthermore, we keep up with mobile developments, employ mobile and UX best practices, and work to give you with a versatile mobile app that meets and surpasses your consumers' expectations. Working with us gives you access to some of the most talented developers and designers in the industry, and our technical knowledge brings your vision and ideas to life on whichever platform(s) you demand.
Logistics Systems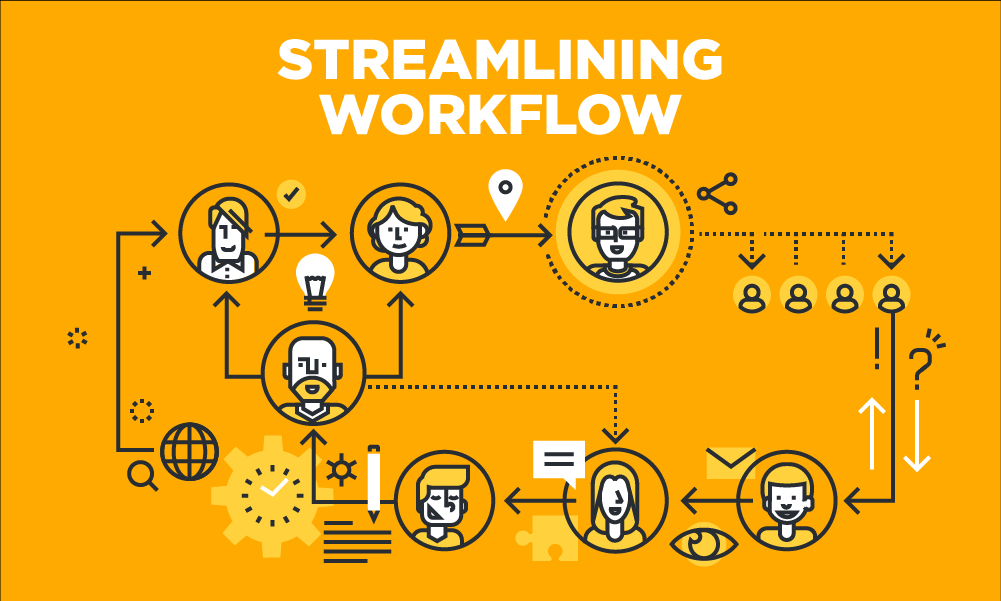 Implementing speedier or easier processes will help your company or organization run more efficiently. It appears to be a no-brainer, doesn't it? This is precisely the goal of streamlining. Whether your organization transports items, onboards new workers, sells virtual technologies, or serves medical patients, simplifying business procedures can enhance overall productivity.
The advantages of business process management programs are vast. It can benefit both short-term productivity and earnings as well as long-term ability to resist competition and change. Generally, streamlined processes result in fewer errors and delays. Operational efficiency and job quality can both improve significantly.
We examine current workflow and find major areas for improvement. Many people are unaware of all the stages involved in specific processes. Without conscious thought, the steps become routine. As a result, the first step toward improvement is to identify the processes and analyze each phase. We identify these areas for improvement and solicit feedback from everyone involved in the process, both upstream and downstream. We are always looking for ways to improve. Look for confusing instructions and communication breakdowns in particular, and identify steps that have an impact on effectiveness, communication, and production. We verify that workflow fixes are error-free and without loopholes.
We can then break down your process into small steps. Simplicity is crucial while keeping the desired outcome in mind. We rank each step on its basis of importance. This ranking will help us keep your workflow well managed and obtain the best outcome at the conclusion of each procedure. Individuals cannot realistically perform every process or task from memory, hence each step must be documented.
We automate the work since the process of completing a project/task is prone to data errors and miscommunication. We will create a web tool specifically for this procedure to assist teams in streamlining their processes and workflows.
We test the workflow and evaluate how it responds to the live workplace environment. We identify how each phase of your process operates, ready to make modifications based the test results. It will be tested with your staff after a thorough inspection. It is critically crucial that all personnel touched by the new workflow properly grasp the need for the new procedure and are trained accordingly. It is a necessary that everyone understands their duties and how they can help make the new procedure and ultimate outcome successful.
Once the procedure is built, it will continuously be enhanced over time. Auditing processes to ensure accuracy and effectiveness are very important.
We build web tools that help organize your business operations and keep your business streamlined. If your business in the Quad Cities needs custom technology we can build it.
Website Consulting Services
We are professionals at providing consulting services for local governments from website design to maintaining activity generated from your website. While we can serve on-site with your organization, we can also be brought in for short-term special projects. We are frequently kept on contract and used as consultants throughout the company's business cycle. Most new businesses hire us when they first open. We collaborate with the owners to identify the company's goals and determine what they want the website to accomplish for the organization.
The majority of our consulting staff specializes in search engine optimization and may advise your website based on the number of visits a specific phrase receives. We monitor the Internet for these popular term searches and utilize other programs designed to alert consumers to high volume Internet searches. To ensure that the website receives maximum exposure, our search engine optimization professionals insert popular words and phrases into the website. The company may continue to monitor the site to see how many visitors it receives, or you may install a tool to track the activity for the business.
We understand that the design of your website can entice potential customers and assist them in discovering, learning about, and engaging with your brand, products, and services. With our expertise, we will help you convey your mission and vision, boost sales, demonstrate thought leadership, and engage your audience. We can collaborate with your existing marketing staff or create comprehensive campaigns for your company.
A professional opinion from Iowa Web Magic can help your business, organization, or governmental agency, large or small, understand what it's getting into.