Web Design Trends to Look Out for in 2023
In the digital setting, a cutting-edge website is what every business needs to stand out and get noticed. It is your brand's digital storefront, after all. As such, making sure that it has all the necessary elements from being well-designed, easy to navigate, user-friendly, loads fast, and pleasing to the eyes among others is crucial. That being said, with 2022 just about to exit, it's high time to pay close attention to the web design trends that are likely going to dominate in 2023.
As competition becomes even more cutthroat than before, brands that keep up with the ever-changing web design trends will find themselves with the upper hand. With 2023 just around the corner, here are some of the most crucial web design trends you might want to start incorporating into your business website as soon as you can.
Page speed and web load time matter
Lightning-fast web page load times remain a top priority for next year. Web designers need to focus a lot of their effort on designing websites that prioritize faster load times. Of course, there is also a need to ensure that the site offers an excellent user experience. Sites that incorporate necessary search engine optimization (SEO) practices will also continue to enjoy more traffic and better online visibility.  
The age of fast internet has led to more and more people becoming less patient in terms of web page load times whenever they are online. Most online users these days expect pages to load within 4 seconds, although optimal conversion is achieved at 2 seconds. If your website takes a little longer than that to fully load, then expect more users to leave, most of them never even coming back.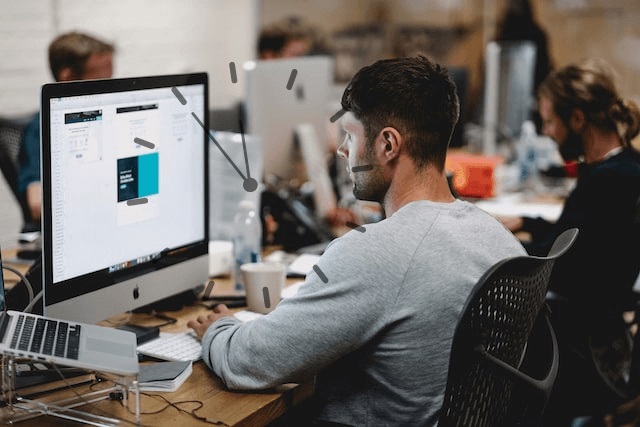 Mobile-specific elements
With 80% of internet users are smartphone owners, websites are expected to incorporate more mobile-friendly and mobile-specific features to continue performing well in 2023. Responsive design remains a huge thing next year. Thankfully, responsive design is no longer as challenging to implement as, over the years, the basic rules have become so much easier to follow and implement.
Over the years, however, there seems to be stagnation in terms of coming up with good mobile web design. There seems to be a lack of creative solutions on how to make a good user experience into an excellent one.
Next year, however, this is expected to change significantly as there will be more emphasis on mobile experience. More websites will employ deviations in their navigation designs and will likely implement features that are very much like mobile apps.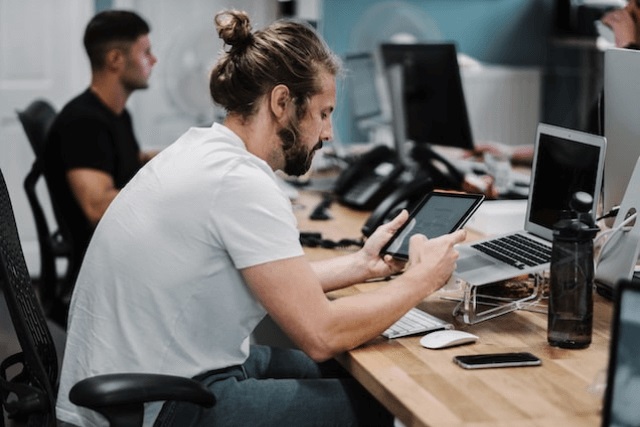 More emphasis on content personalization
Next year will see more content personalization. Dynamic content will be the buzzword where website materials change based on a user's specific action or any saved information and data about them. Gone are the days when websites are designed to offer content and material that will appeal to the largest chunk of their audience. Instead, personalized content aimed specifically at the actual user is the way to go.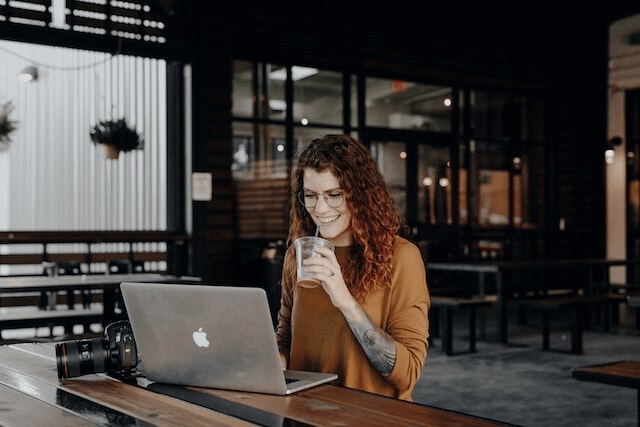 This is seen as a way to address competition and for websites to stand out more. As such, content writing will play a critical role in a website's success next year. Ensuring that repeat users and visitors are presented with personalized content and unique information based on their profile will play a critical role in boosting conversion rates.
Retro revival
The nostalgia wave is going to hit even harder next year and this time around, and the retro look is expected to be all the rage next year. As more and more people develop a fondness for the years past, website design for 2023 is expected to follow along the same path.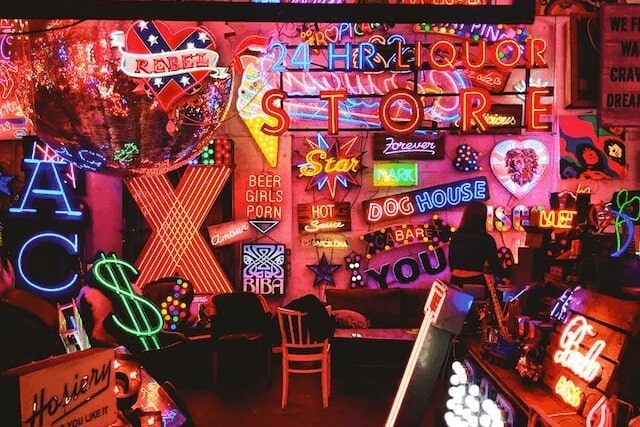 From pixelated designs to flashy cursors, expect the retro design, look, and colors splashed across websites in the new year. Old-school aesthetic is making a comeback and if a good chunk of your customer base belongs to the demographic including millennials and gen-Zs, then going retro will do wonders for your brand.
Trust marks and social proof
When it comes to building a relationship with your customers, trust has to be at the core. Even when it comes to personal relationships, trust will always be the deal-maker or breaker. As websites are considered the first touchpoint for customers that want to get to know more about a brand, making sure that it will offer the necessary building blocks for trust is crucial.
Web design trends for 2023 will see this being focused more as web designers will utilize trust marks and social proof as the core building blocks in creating trust with potential customers. This could be implemented by adding a homepage section dedicated to testimonials and reviews from real customers.
For businesses that are still new to the game and do not have any established customer relationships, adding trust marks is the way to go, such as adding a security seal of sorts right next to the "Pay Now" or "Checkout" button to assure them that transactions on your site are protected and secure. Any claims made on the website can also be boosted for credibility by ensuring that it has the necessary links for proof.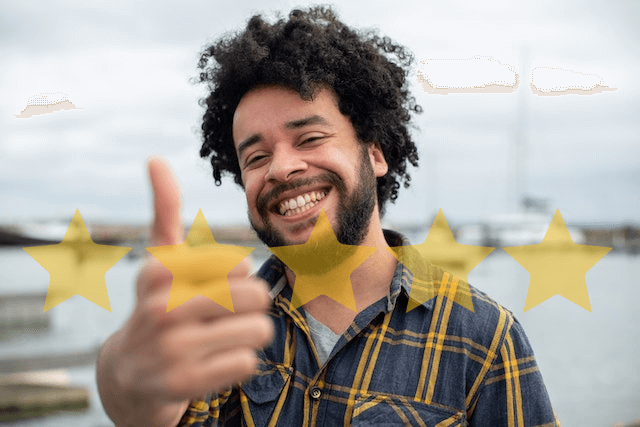 Mini-interactions and animations
An anticipated website trend for 2023 is tailoring user visits to a site through interactive page elements. For instance, incorporating animation on the cursor where it interacts with certain elements of the page is one to do this. For instance, the cursor's tip can be animated every time it is moved, so there is a corresponding cursor behavior depending on how they scroll, click, or interact with the page.
Mini interactions can be implemented by making sure that there is subtle feedback provided to users depending on how they behave on the site. For instance, having a link change color if the cursor is hovered over it is one way to do so. Implementing these website elements is a great way of highlighting parts of your website that you want to stand out. As such, it will be easier to direct the users' attention to where you need them to.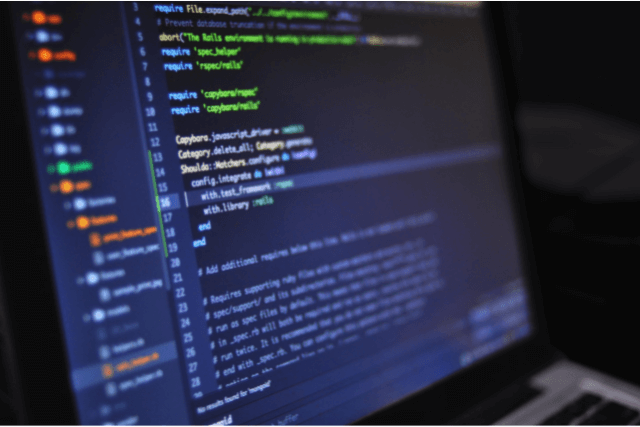 Web accessibility and inclusivity 
Web accessibility will become an even bigger thing next year. Users will expect websites to be designed with user experience in mind— not just abled users but also those with disabilities. Businesses are expected to not only delight a certain fraction of their customer base but should implement inclusive features so their websites will be accessible and usable to all.
Accessibility from all types of devices will also be at the core of next year's web design trends. Making sure that the site is created with the ease of use and convenience of every user will be highlighted even more.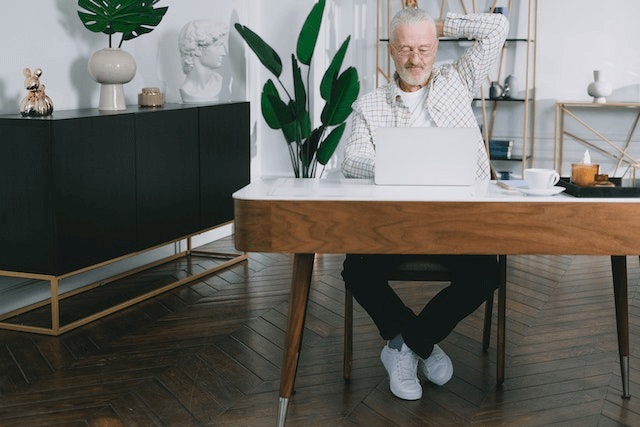 Businesses that can incorporate these elements into their respective online platforms can reap significant benefits as this will do wonders for their on-page SEO and online exposure. Better online visibility will drive more traffic to your site. And higher online traffic means better conversion rates which in turn, drives the sales numbers up!
Keep up with web design trends
As businesses look to the year ahead, there is great anticipation about what new trends and practices in digital marketing will be in the spotlight. As more people are now more reliant on the online platform for most of their shopping needs, brands also need to step up their web design game.
While trends do come and go, businesses must keep up. Otherwise, they run the risk of getting left behind in a platform where visibility and getting noticed are everything. If there is one thing that the website trends of 2023 highlight, however, it is that at the end of the day a well-designed, cutting-edge, and user-friendly website is always the way to go.