Best Automation Tools That Can Help Your Small Business Marketing
Many people across the globe face different challenges in owning and running their businesses. It could be that they're always busy doing other tasks and projects, or they don't have enough knowledge and skills to bring the products and services they offer to the market. Whatever reasons they have, using effective software with various helpful tools will significantly help them solve their problems.
Today, many people are using marketing automation software to make their jobs done most efficiently and conveniently. It's a way of automating almost all of your tasks in running a business. It includes marketing your products and services to your target market and consumers until dealing with sales to ensure income and profit.
Doing so will give you ample time to focus on other important things in your business and even provide your family with the quality time they deserve. Hence, for you to enjoy all of these benefits, check the list of the best tools below that can definitely help you with the automation of your small business marketing.
OptinMonster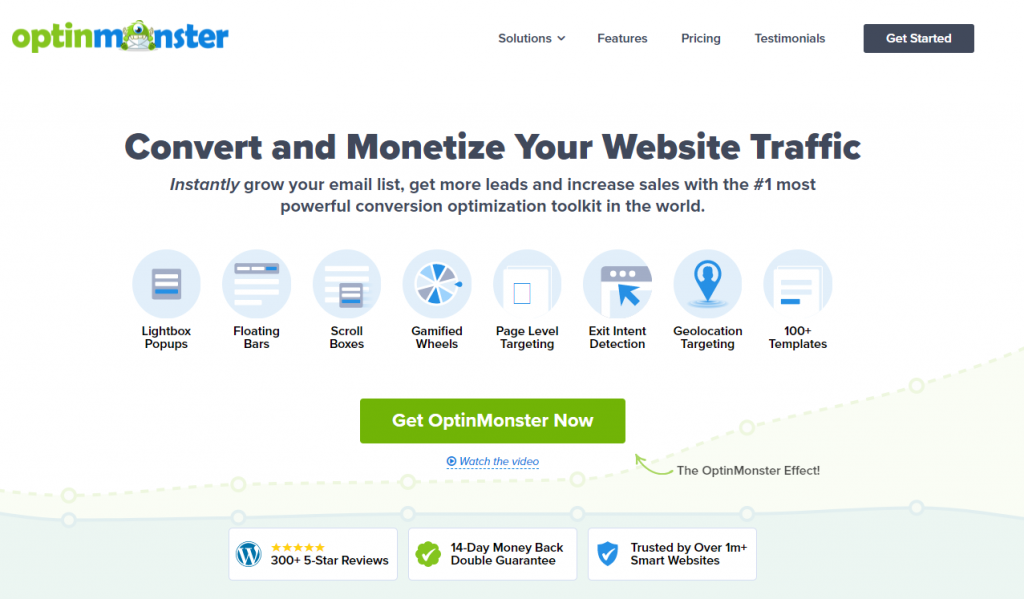 The OptinMonster is one of the best lead generation software available in the market today. It helps optimize the conversion rate of any website and turns your site visitors into loyal customers, clients, or subscribers. You might have high traffic on your site now, but this software will ensure that whoever visits your website won't leave without doing any action. Besides that, it'll allow you to try your marketing campaign and make necessary adjustments whenever needed.
Moreover, OptinMonster has different customized campaign types that you can easily choose and launch within a few minutes. If you also want to make your own design, the drag-and-drop builder helps create one based on your preference. In addition, OptinMonster has automated messages to your site users, seamless integration of your favorite tools, real-time behavior automation, and many other benefits that you'll surely enjoy while using this automation marketing tool for your small business.
HubSpot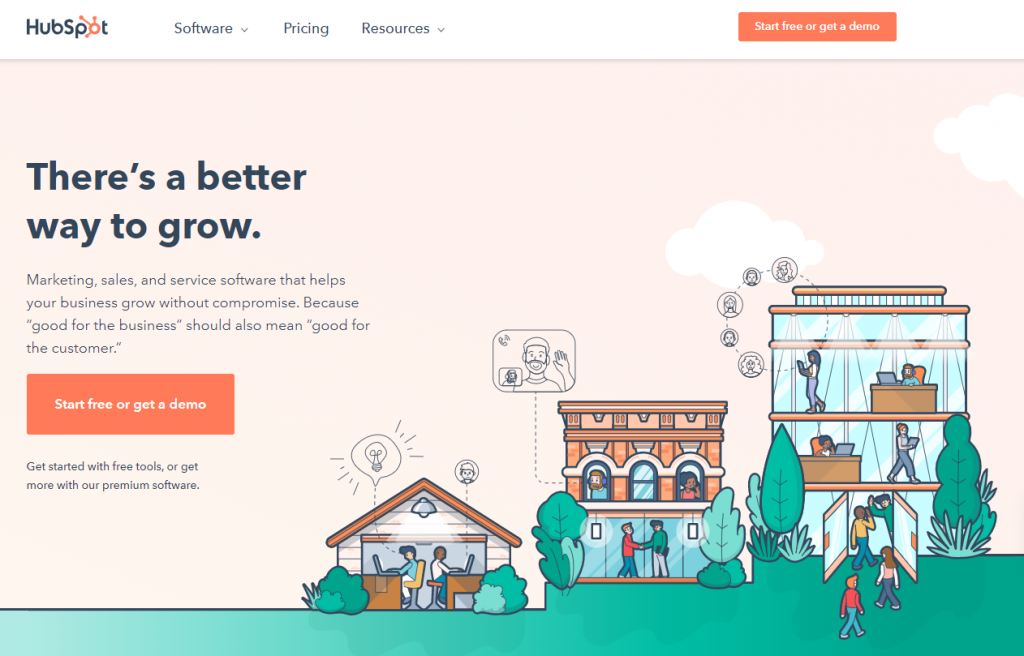 Many successful people in business from different industries have been using HubSpot for years. It's a powerful tool that brings your products and services to the market and your target customers. It'll then increase your sales and double your profits in the easiest way. HubSpot is another smart and innovative software that you can use to automate the processes in running your small business. It includes marketing what you offer to your potential consumers, dealing with sales, and even post-sale services.
It means that HubSpot is an all-in-one software that handles everything you need in running your small business. Not just that! This powerful software for automated processes will allow you to use its helpful tools that reach your site visitors and inform them about the discounts and other special deals you offer via email. Hence, with these benefits of using HubSpot in your business, success will come your way in the earliest time possible.
ActiveCampaign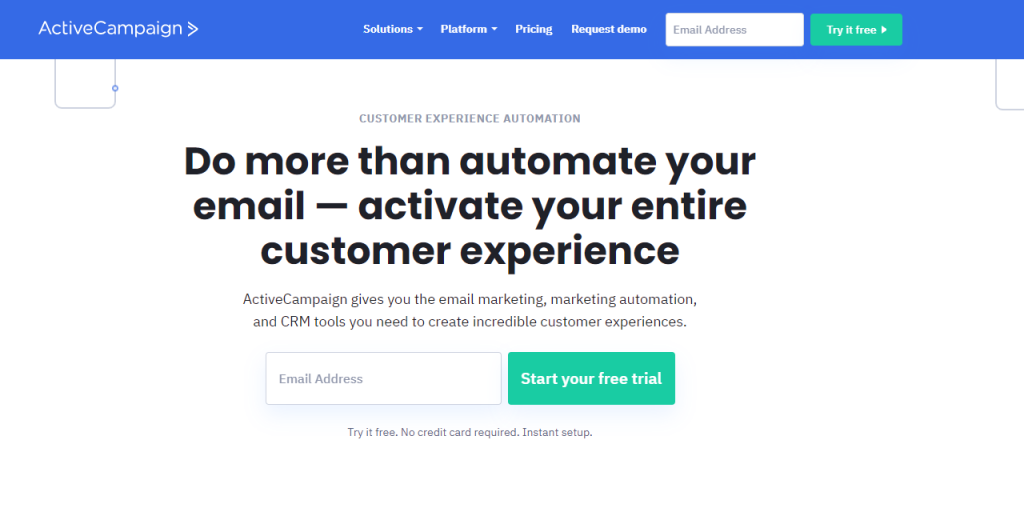 When you're looking for a particular software that will allow you to enjoy the marketing automation for your small business, you should include ActiveCampaign in your list. It offers you tons of benefits to run your business in the most convenient way. It even lets you improve your email marketing to reach your site visitors and even your target customers or clients. If you also face challenges in sales, this software will give you an effective system to help you filter your audience. Then, lead them to purchase your products or services.
In addition, the ActiveCampaign now becomes a CXA platform or Customer Experience Automation. It means that you can't only use this software to focus on marketing and sales. In fact, it helps you track the activities of your existing and prospective customers, generate more possible leads, increase conversion rate, and even provide post-sale services and improve customer engagement. So, as you can see, ActiveCampaign does not only help you double your profit. But, it also aims to give you automation in every process of your business and provide you with satisfying results.
OwlReply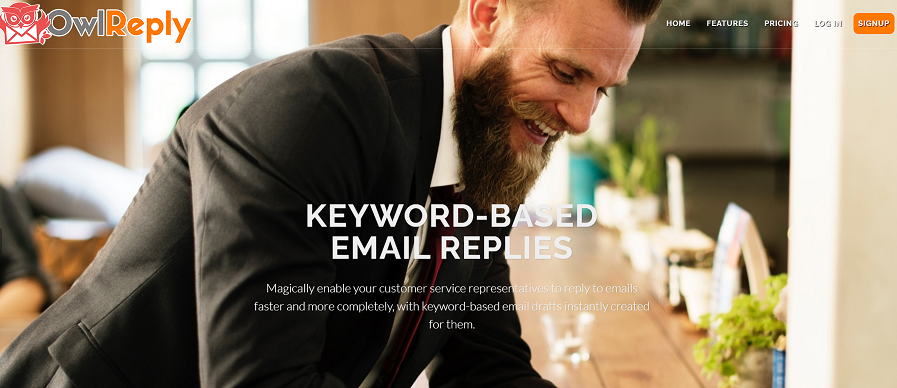 OwlReply is an automation software that lets you automate your replies to emails that your company receives. It works by analyzing the keywords in the email and then replying with your custom response templates based on those keywords. It makes it really easy for a medium-size company to respond to hundreds of emails a day in a professional and consistent manner. By using OwlReply, companies can look like they have a very devoted communications team that really cares about customer's successes.
The emails you get from OwlReply look like they were hand-typed, instead of looking like they came from an automation system. This means that everything from "Hey there <customer name>," to "We're glad to hear you're delighted with our product" will look like a human wrote it!
Constant Contact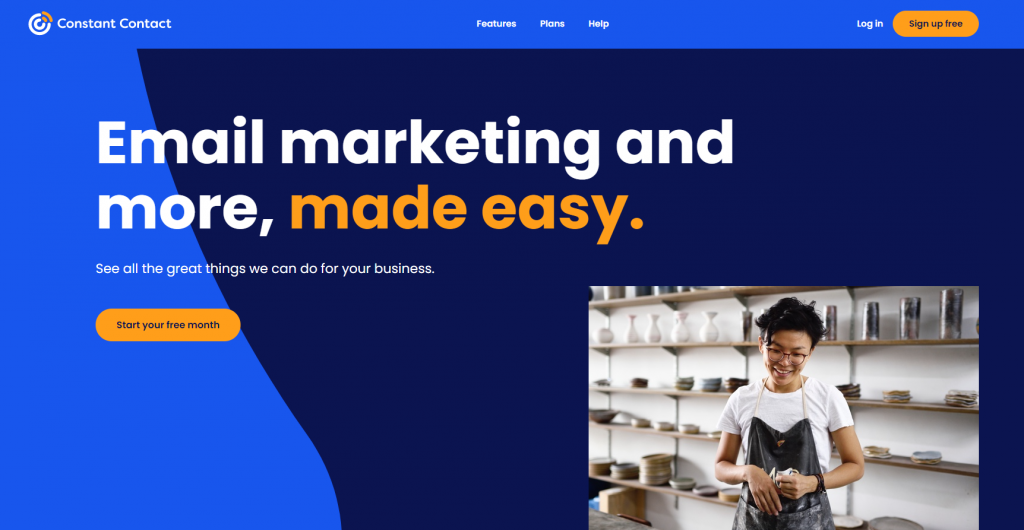 Another in-demand automation marketing tool you can find online is Constant Contact. It'll give you the most convenient way of handling your automated email campaigns and even growing your email list. It has tons of customized email templates that you can use and send to the recipients right away. However, if you want to create your own, it'll also help you draft your email in an instant.
Moreover, one exciting thing about Constant Contact is that it can track those subscribers who are not responding to your messages and send follow-up emails automatically. So it'll surely help you save more time and effort. Besides that, this software doesn't only fit in any website, but it also works perfectly fine on eCommerce stores. That's why if you're currently running a small business, Constant Contact will be your perfect tool for email automation to reach your existing and potential customers or clients.
Outfunnel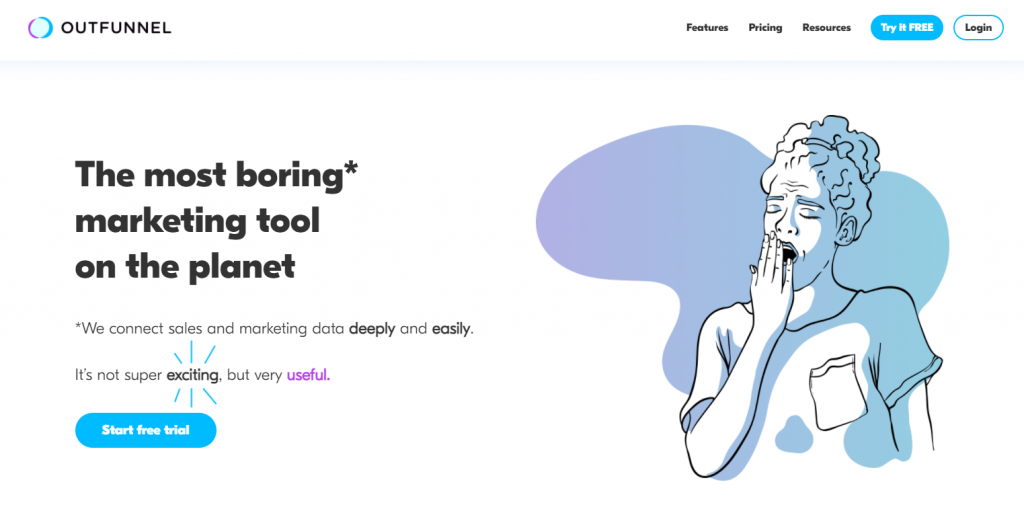 Outfunnel is another innovative software that you can use to help you reach success in your small business. If you have a list of marketing emails and sales contacts, this particular software will always sync these lists to help you maximize the time you can use to attend to your other tasks and projects in your business.
In addition, you also might have different forms on your website for your site visitors to sign in or subscribe by providing their details. If so, their information will go to your sales CRM on Outfunnel and be available in the sales pipeline. There's a monthly subscription fee to use this software, but they offer a free trial to first-time users. This trial will ensure that you'll experience the benefits that Outfunnel can give to your business before committing to any plan.
Drip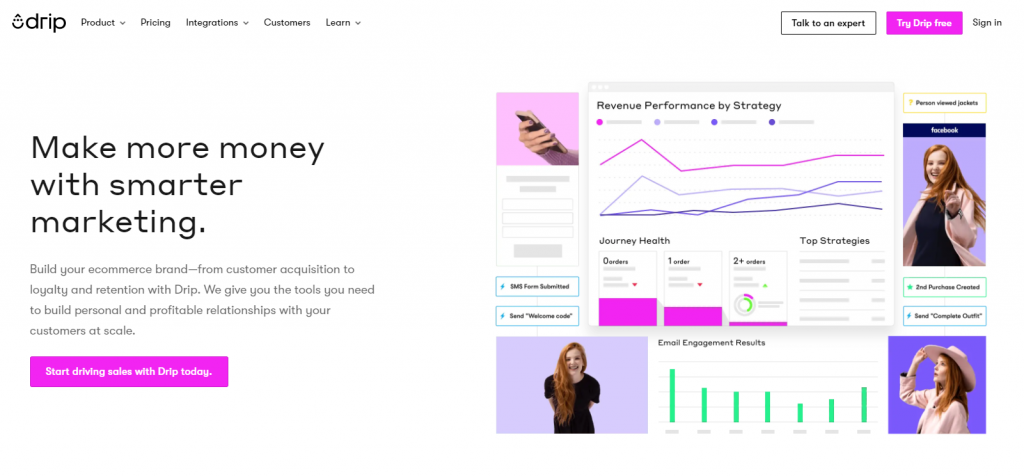 If you have a small business and want some tools for automation marketing, Drip should be on your list. It's an innovative software for customer relationship management for different businesses and even eCommerce websites. It'll also help you customize and automate whatever campaigns you're planning to run for your business.
Besides that, this software allows you to personalize your email marketing according to the behavior of your site visitors. You'll also have access to the analytics and revenue optimization features to see the effectiveness of your marketing campaign. Hence, with all of these benefits in using Drip software, you can surely see your small business growing and succeeding in no time.
Sendinblue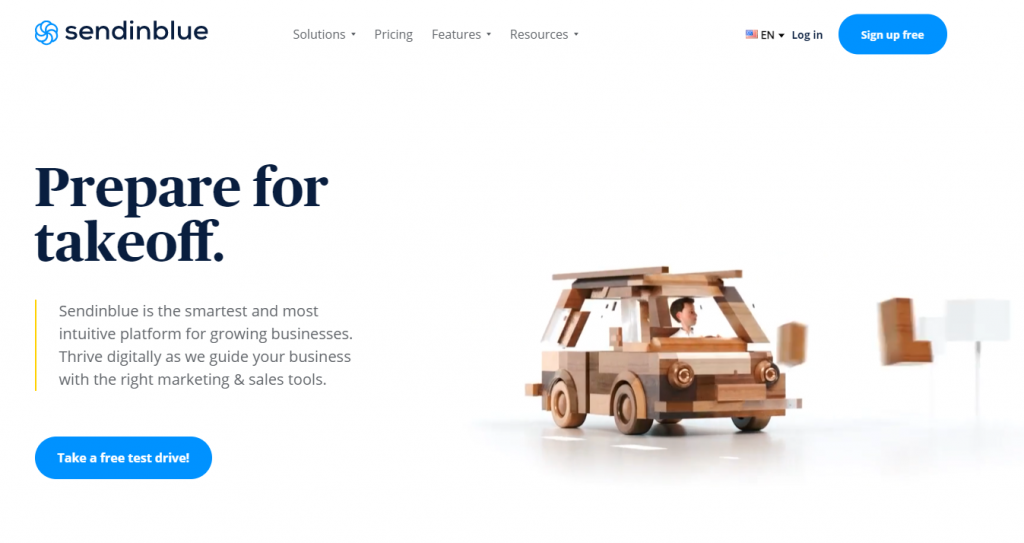 One of the most sought-after automation marketing tools that many small business owners use is the Sendinblue. It automates your marketing campaign and effectively makes use of your strategy and method to reach the potential consumers of your business. It comes with various digital marketing tools that you can use to generate leads, engage and communicate with your audience. Besides that, you can also strategize any marketing campaigns that you wish to run online.
Additionally, some of the helpful tools that Sendinblue offers include landing page templates, SMS, email automation, and many others. They will surely give you the most convenient way of marketing your small business to your target audience. Besides that, it also allows Facebook retargeting to improve your website's traffic and integrate sign-up forms for your email list. It also has a time algorithm to help you send emails to your existing and potential consumers at the perfect time.
Takeaway
As previously mentioned above, many people have different struggles in owning and running their small businesses. It's only possible if you don't know how to do your job effectively and you don't have a particular system to help you process the important tasks in your business. Hence, if you're one of them, it's time for you to explore the benefits of using the marketing automation software. You can choose one from the list above that will suit your needs and preferences.
As a result, you'll surely witness your small business eventually growing and your sales consequently increasing. That's the result of using the marketing automation software with various powerful tools to give you a successful career in business and a happy life for your entire family that they truly deserve.